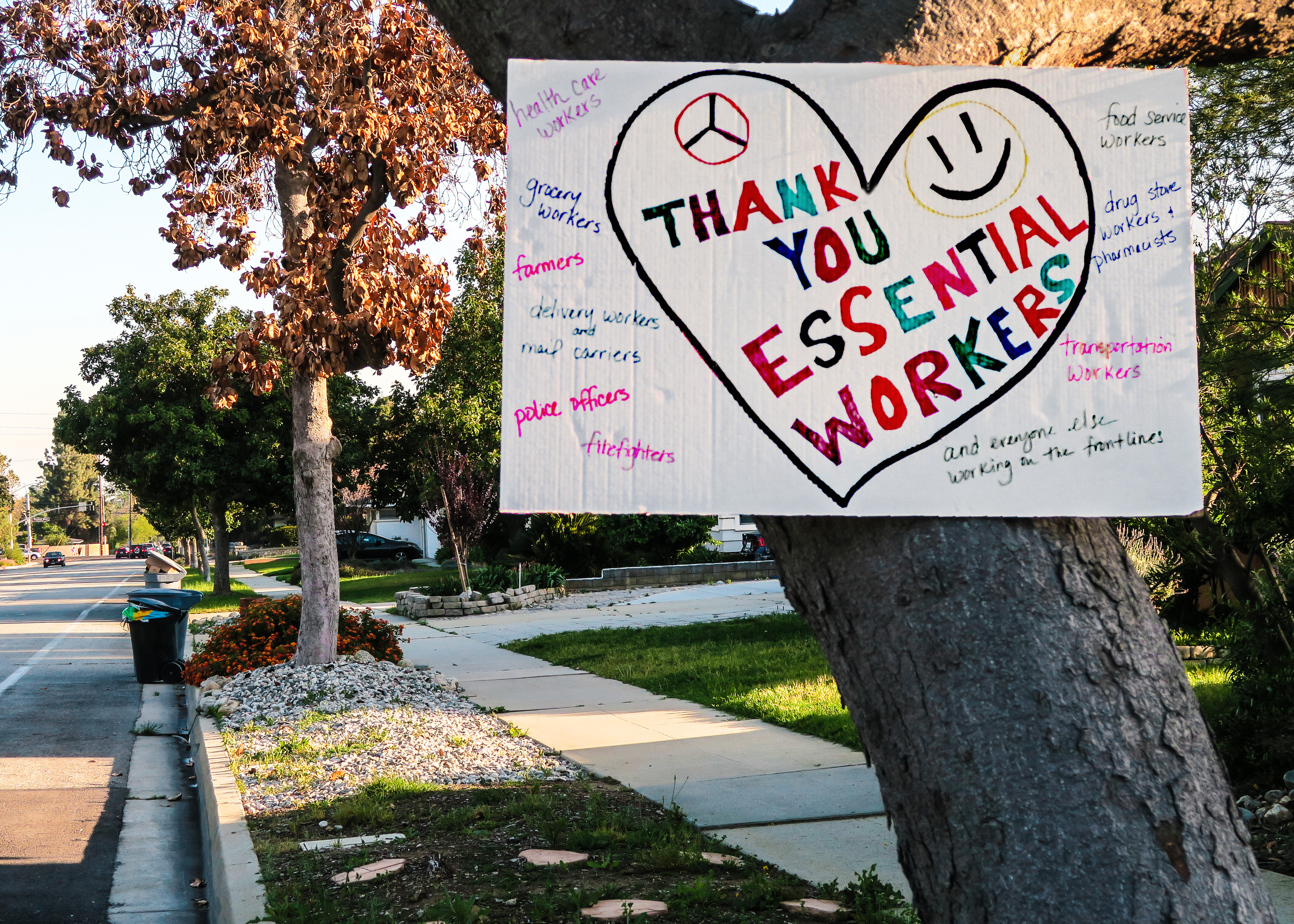 At the beginning of the year, with the launch of this Macy Notes blog, I expressed my vision for 2020. I looked forward to celebrating women in the health professions and hoped this year would offer more opportunities for women to embrace leadership positions.
Our world today looks quite different than it did back in January.
Just as many families, individuals, and organizations are thinking about where we were a year ago, I, too, am reflecting on the significant events that shaped a large part of our last 12 months. The year did not go as planned, and in many cases, our expectations changed and we adapted.
A Year Marked by Extraordinary Events
For health professionals, this year was profound. The global pandemic challenged us in our roles as health care providers, educators, and family members. COVID-19, together with a new urgency to the Black Lives Matter movement, put health inequities on the front page, catalyzing a long overdue reckoning. Hurt, pain, and grief marked this year. But so did collaboration, compassion, flexibility, and hope.
Despite the devastating consequences of COVID-19 in so many aspects of life, the pandemic stimulated a spirit of volunteerism amongst health professions students. We saw students galvanizing to staff COVID-19 hotlines; create materials for patients in multiple languages; and offer assistance with childcare, grocery shopping, and pet sitting. Applications to medical school are up 18% from this time last year and nursing programs are seeing a 6% increase in applications. Multiple public health programs also report a growing interest in the field evidenced by higher application numbers. Data suggest that applicants are inspired to be on the front lines of health and health care because of what they are seeing today.
In the wake of the deaths of Ahmaud Arbery, Breonna Taylor, George Floyd, and Tony McDade, we saw issues related to systemic racism and health care inequities come to the fore. Although such topics are not new, the insistence that we as a nation address these issues with authentic and enduring change has catalyzed a new movement. The Macy Foundation has been investing in minorities in the health professions since its founding, but I believe we now have an opportunity—unlike any we have seen in the Foundation's 90-year history—to recommit to tackling these pernicious problems and investing in programs that promote real and sustainable change.
Opportunities for Meaningful Change
Over the last many months, we have adapted to new realities. In some cases, we are finding that these changes born out of necessity are, in fact, adaptations that have great potential beyond the pandemic. One such example can be found in a Journal of Hospital Medicine piece, penned by a group of pediatric residents redeployed to adult inpatient units. They demonstrate resilience in focusing on the important qualities from their pediatric training that they bring to caring for adults and note the positive outcomes that emanate from the experience: "a strong drive toward teamwork"; working with colleagues from other disciplines in a spirit of "all in this together". They conclude with hopeful words for those who might be thrust into a similar situation: "you will make a difference". This particular group's experience highlights the powerful impact of a collaborative, communicative, interprofessional team.
However, not all opportunities present themselves in such a positive light. Just last week, we learned of the tragic death of a colleague, Susan Moore, MD. In her own voice, she, a Black woman physician, struggled to receive appropriate care while hospitalized with COVID-19. Her heartbreaking account makes us angry and profoundly sad that anyone should experience the challenges she faced while advocating for herself. Her account is a powerful reminder, once again, of the work that we must do to eradicate these devastating inequities.
What the Macy Foundation is Doing to Help
In February 2020, the Macy Foundation held its annual conference, this year addressing harmful bias in the clinical learning environment. From this conference emerged a series of recommendations, many of which harkened to the issues that would arise in subsequent months, as well as a supplement to Academic Medicine and the first of six webinars on bias and discrimination. The Foundation's new priority areas, announced in March 2020, aim to support positive change in the clinical learning environment for health professions students and faculty. We announced these priorities—promoting diversity, equity, and belonging; increasing collaboration; and navigating ethical dilemmas—days before the World Health Organization called the COVID-19 outbreak a global pandemic. Two months later, George Floyd's death sparked outrage and Black Lives Matter protests. Our focus takes on a new urgency in the changed context of this year, but I have great confidence in our health professions education community to offer thoughtful proposals aimed at creating more equitable, collaborative environments in which to teach, learn, and provide care.
The Power of Hope
Throughout much of this past year, we saw systems and providers turning toward change, rather than resisting it, seeing the opportunity for betterment. I believe this proclivity is due to an underlying current of hope – hope on a grand scale for our world to be better and hope on a small but powerful scale for each patient to be well, or, at the very least, to preserve dignity.
In considering hope, I recall an experience I had in the early months of my internship while working on the oncology service with an experienced and well-regarded oncologist. This particular senior physician used a comprehensive approach to assess the extent of disease for each of his patients. When I cared for his patients, I knew in advance the extensive tests he would want to see in order to make this assessment.
One particular patient comes to mind from that oncology service—a patient who, judging from the results of the many scans I ordered, was close to the end of life. I prepared myself to inform the patient that there was nothing more we could do. Before I could have this conversation, however, my attending stopped me: "We cannot take away the patient's hope."
I had always recognized the need for hope, but I could not articulate it, or its power, until that moment.
Throughout the weeks that followed, I observed how my attending physician skillfully communicated truthfully to his patients, not once misleading them about their circumstances. Nevertheless, consistently reminding his patients of the positives, of what looked good, even if such things were of the most basic order: appetite, sleep, pain control, time with grandchildren and his wife. Patients clung to every word. I saw the sustaining forces of hope at work often more powerful than the unspoken acceptance of disease.
Hope for the Year Ahead
I have great hope for the coming year. We are in strong position to make strides in our battle with COVID-19. I hope, too, that as a country we will aim for a deep and profound respect for all people and for better understanding of one another. At a fundamental level, I hope that we will make real change for inclusion so that all will belong and will feel that they belong. Through civil discourse and careful, compassionate listening, we may be able to hear those points of view that do not make sense, perhaps even those perspectives that hurt us. In doing so, I believe we can—will­—emerge as better educators, learners, and health care providers. I see hope in the crowds that gathered to witness trucks departing Kalamazoo, Michigan with the first shipment of COVID-19 vaccines. I see hope amongst those health care workers who received their vaccine; so many speak of the experience as a moment of relief and hope. I have hope for the greater health professions community, and—most importantly—I have hope for the individual patients whom we serve. Whether it be a complicated pregnancy, a chronic condition, a terminal diagnosis, part of the health professional's role is to help keep hope alive. We saw nurses and other health professionals offer hope so many times throughout this past year, providing comfort and care to patients and their families in the darkest moments. May their examples serve as an enduring reminder that no matter the circumstances, the patient always remains at the heart of our work.
I send my warmest wishes to each of you, your families, and loved ones this holiday season. May you find hope and health now and in the New Year.