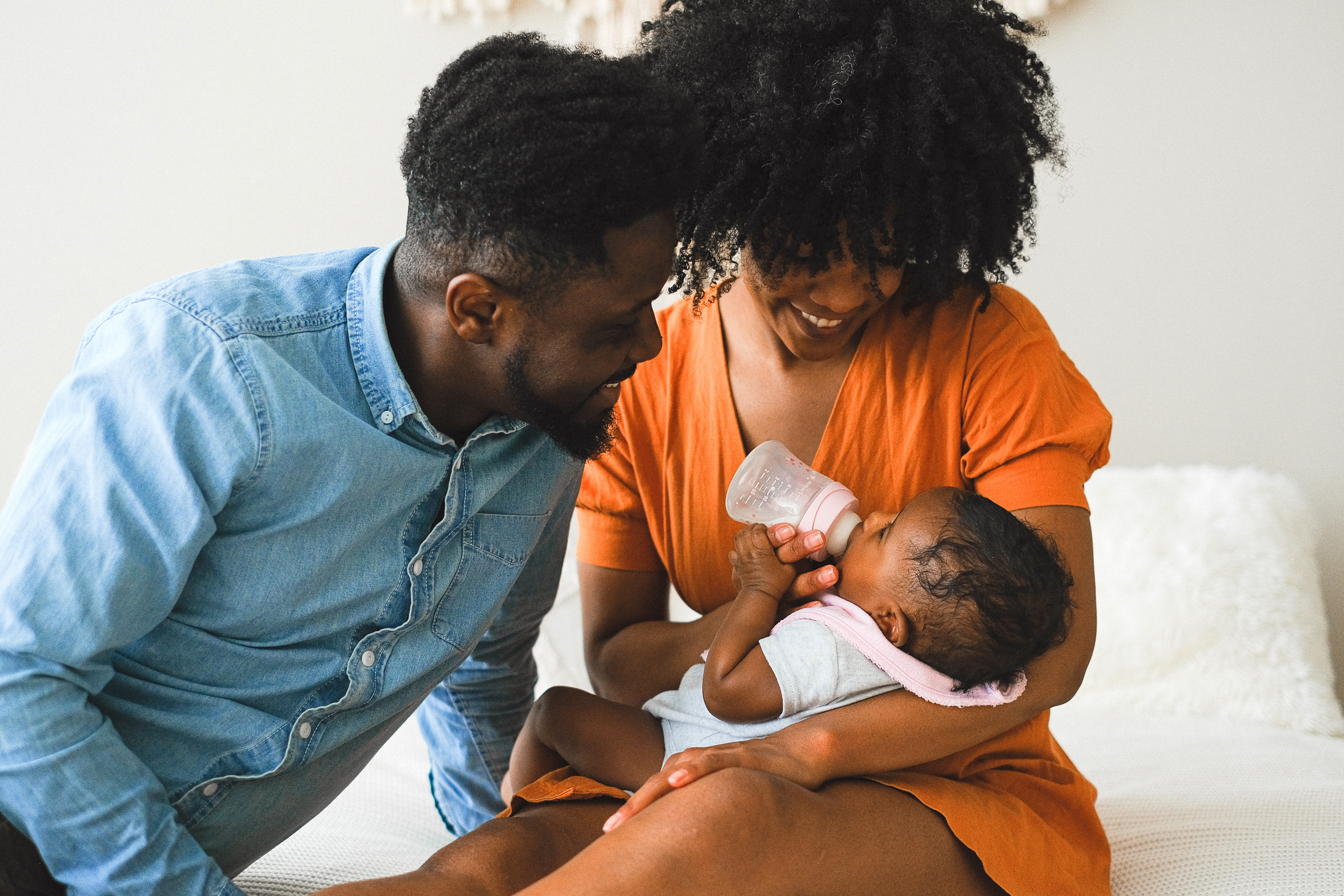 Everyone who goes into healthcare does so because they want to help people. How, then, can this mission sometimes go awry? Whether intentional or unintentional, the words and actions of healthcare providers matter and can significantly impact their patients' experiences and care.
This discrepancy between intentions and impact is seen acutely in OB/GYN care and maternal health. As has been well documented, maternal mortality rates in the United States are at unacceptable levels. Each year, 700 women die in the United States because of pregnancy or delivery complications, according to the latest data from the Centers for Disease Control and Prevention. Four in five of those deaths are preventable. The U.S. maternal mortality rate of 23.8 deaths per 100,000 live births is low globally, but much higher than other wealthy nations. The racial disparities in maternal mortality are even worse. Black mothers are more than three times as likely to die from pregnancy-related issues. Across the nation, we are coming up short in our care for those giving birth, and health professions educators and learners are looking for ways to change these outcomes.

At the University of Utah, Karen Tao, PhD, and Susanna Cohen, DNP, CNM, CHSE, FAAN, FACNM, teamed up to address this very issue. They created Project ARIISE: Addressing Racial Inequities through Interprofessional Simulation and Experiential Learning. The program takes a human-centered approach to improving maternal health and challenges participants to recognize and address their implicit biases and repair relationships through respectful communication and dialogue.
"A focus of our work is training providers and students on how to engage in difficult cultural conversations about biases, and it's not until we meet our patients that we start to realize how complex it can be to have those day-to-day interactions, specifically around race," said Tao.
Project ARIISE brings an interprofessional cohort of learners together to teach them to recognize biases and communicate with their patients and colleagues to prevent biases from negatively impacting care.
Building Empathy to Improve Patient Care
The ARIISE curriculum is focused on closing the "know-do gap" as it relates to maternal care. Learners often know the issues related to maternal mortality and how biases can impact care, but translating this knowledge into practice in real patient care or even a simulation can be difficult.
"Experiential learning can bridge that gap," explains Cohen. "It's one thing to know that implicit bias and microaggressions impact patient care. But it's another to know what to do when we actually see a patient who is different from us to combat that implicit bias that we can't control."
Project ARIISE puts students through a three-part workshop focusing on laying the groundwork by having empathy for oneself, having empathy for patients, and cultivating a courageous community where health care professionals can be held accountable. Learners start by exploring their own identities and experiences, allowing them to better understand, and ultimately apply to their patients, that individuals do not have a single defining story. This helps learners build empathy by sharing their own experiences with identity and bias and role-playing in small groups.
After laying this groundwork, learners are better equipped to think critically about how their patients may be experiencing biases and even racism in health care settings.
Incorporating Community Engagement to Improve Training
The second workshop is centered around stories from pregnant and postpartum people of color. Working closely with colleague Gabriela Garcia, MHA, Tao and Cohen organized story circles with community members.
"We gather together folks who really are affected by this disparity and talk about how we can address it. What would they wish their providers had done differently?" explained Cohen. "The discussions are facilitated by a narrative strategist, also a birthworker of color, to create a safe space to share perspectives."
Including community members' stories, messages, and solutions in the learning process is essential to create realistic and informed interactive coursework that ultimately improves care. For instance, learners may hear a story about how a doctor dismissed a patient's complaints of pain that ultimately caused complications. Through discussion and simulation exercises learners practice communication techniques that can help them recognize and address patients' issues in the future.
Putting Empathetic Communications Into Action
The third workshop focuses on how the health care team operates and holds each other accountable. Learners take part in a communication simulation where they practice Calling-in strategies to improve team connection and accountability. They also work together on clinical scenarios that highlight the need for interprofessional collaboration to achieve empathetic care. The workshop serves as a culmination point, and succeeds because of the empathy and trust built at the beginning of the program.
"It can be an emotional time for learners to encounter and address different healthcare situations, but the workshop also offers itself as an opportunity for restorative healing," said Cohen. By encouraging members to give feedback in the workshop, Project ARIISE hopes the lessons learned can be taken into healthcare settings.
"Through our course model, learners from all healthcare fields have the opportunity to join forces and close the 'know-do gap' in maternal healthcare. We hope the skills learned here are easily transferable and will enhance communications intentions and impact," Tao concluded.
What's Next
2023 will be the third year of Project ARIISE and the team is looking to share what they've learned. They are looking to gather and evaluate more quantitative and qualitative data on the program. An increased sample size at the conclusion of the grant will allow for more accurate analyses about what themes and language are used most, what students found most helpful, and the differences in student perceptions at the beginning and end of the course.
They are also looking to share lessons-learned with others. On April 20-21, 2023 they will host a free interactive training, "Practice Makes Better: Facilitation Skills for Healthcare Bias and Clinical Empathy Trainings." The team will share some of the strategies they've employed to enhance clinical empathy and the recognition and repair of racial bias, and discuss how others might apply simulation, story-sharing, and interprofessional education strategies to their own curriculum. You can register and learn more here.