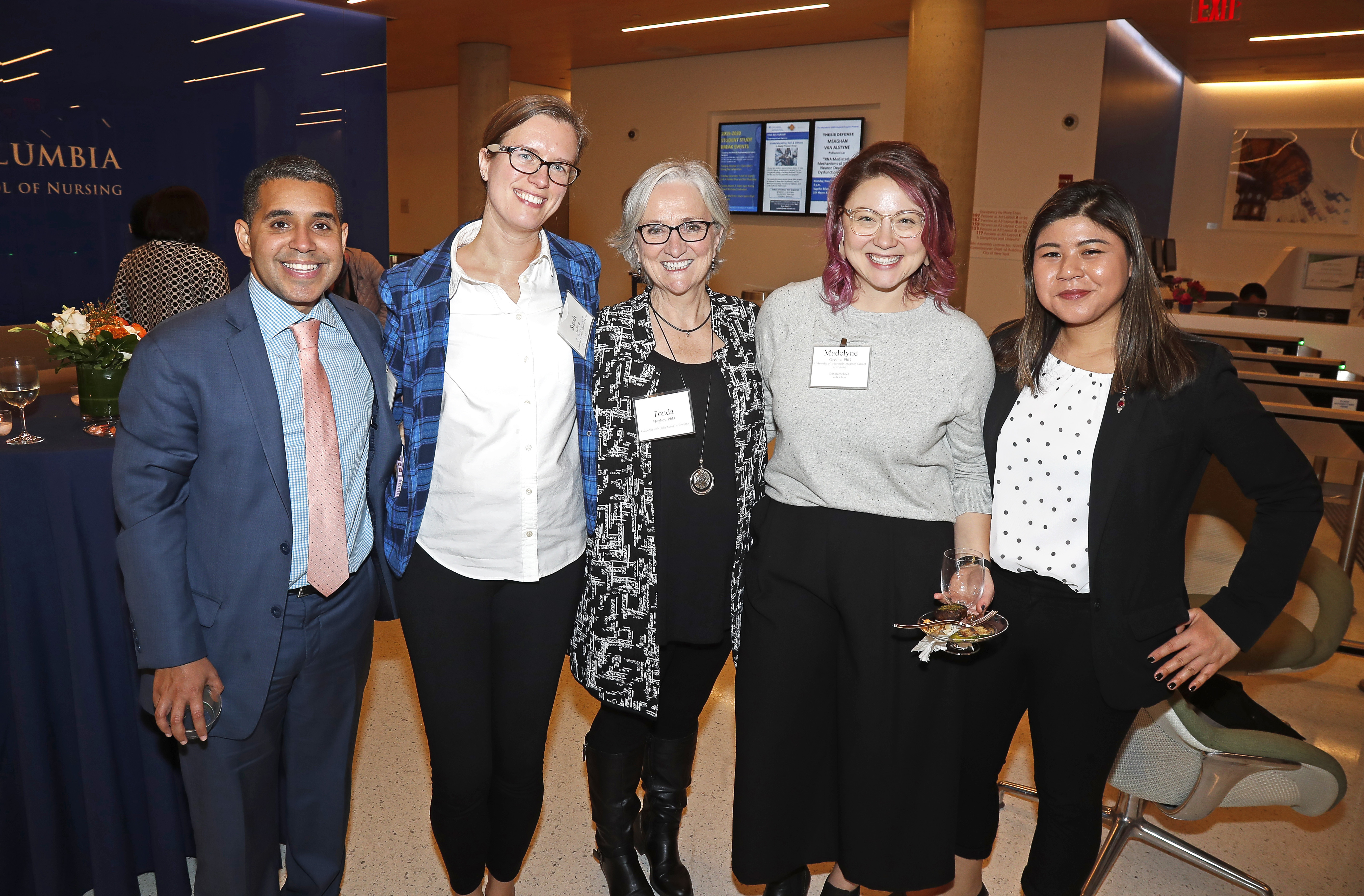 While often overlooked, the challenges that LGBTQ+ patients face when seeking and receiving healthcare are significant. One in five LGBTQ people do not even seek health care because they fear discrimination. More than 50% of trans people report that they have to teach their health care providers about what they need. Across the country, doctors and nurses are ill-equipped to discuss and address the unique health concerns of their LGBTQ+-identifying patients.
Tonda Hughes, PhD, RN, FAAN, Professor and Associate Dean for Global Health in the School of Nursing at Columbia University, has focused her career on addressing these disparities in care.
"The fact is that health professionals don't understand the often-unique health issues that lesbian, gay, bisexual and transgender people face," said, Dr. Hughes. "I've been doing this work for more than 30 years and it's just become more and more apparent that nursing, in particular, is not doing what it needs to be doing to address these disparities."
When Dr. Hughes joined Columbia University, she came with an idea to help improve nursing's approach to LGBTQ+ health. With support from leadership at Columbia, as well as funding from the Josiah Macy Jr. Foundation, Dr. Hughes organized a national nursing summit, bringing together leaders in nursing education from 28 different schools and major nursing organizations including the American Academy of Nursing and the American Association of Colleges of Nursing to identify a path forward for addressing the barriers the LGBTQ+ community face when seeking and receiving medical care.
Several key themes arose during the conference, including the need for more instruction, more research, and a national plan.
Teaching Students About LGBTQ+ Health
In the nursing curriculum, there is typically two hours of content related to LGBTQ+ health and for medical students it's around five.
"A big step to helping prepare nurses is just integrating more relevant content into the curriculum so our nursing students are graduating with a better foundation for how to care for their LGBTQ+ patients," said Dr. Hughes.
The summit participants discussed the creation of a toolkit with resources for faculty to help them better incorporate LGBTQ+ health into curriculum—an idea they are actively pursuing.
They also brainstormed an idea for a mentoring program that Columbia University is now piloting in collaboration with the National Student Nursing Association (NSNA). The initiative is pairing six undergraduate, pre-licensure nursing students with six senior mentors from across various specialties – including clinicians, researchers and academics. The students and mentors are working together to prepare a final project on LGBTQ+ health that will be presented at the National Student Nursing Association conference.
Participants are also working on a series of manuscripts and a white paper to encourage educators continue to update curriculum around LGBTQ+ health.
Accelerating Research on LGBTQ-Related Issues
LGBTQ+ health is a typically overlooked and underfunded area of research.
Following the conference, Dr. Hughes and others established the Center for Sexual and Gender Minority Health at Columbia, the first of its kind in the country. A primary goal of the center will be to address LGBTQ health disparities by increasing research on LGBTQ-related issues. The center will provide resources and infrastructure for nurses doing research in sexual and gender minority health as well as help train pre- and post-doctoral students in conducting research.
Pushing for a National Plan
Dr. Hughes' goal is to develop a national plan, and the 80-person group will convene for a second summit to keep the push for a national plan moving forward.
"The enthusiasm in the room and progress that was made was inspiring," said Dr. Hughes. "So many of the participants remarked to me that this was one of the most enthusiastic and engaged groups they'd ever been a part of. Everyone in that room was committed to moving nursing forward."
Moving Forward
Dr. Hughes is excited about where the nursing education field will go next and is confident about capitalizing on the momentum from the first summit.
"I think everyone recognizes the need to have this content. The need for us to be better," said, Dr. Hughes. "In many cases, it's the students who are really pushing for this. They hear about the high rates of clinical depression in the LGBTQ community or of patients having symptoms of PTSD. I applaud them for asking why we aren't doing something about this."