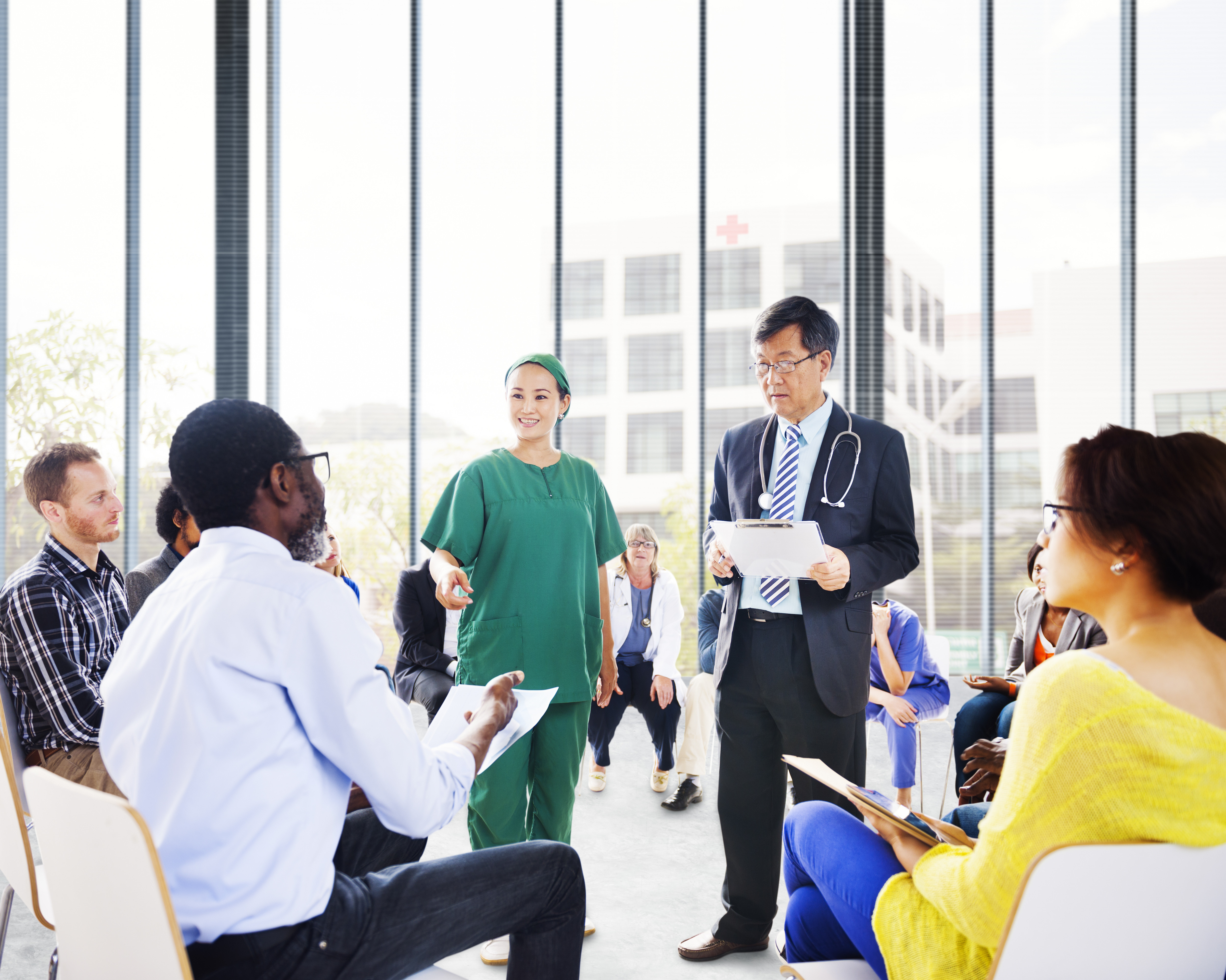 In just over 20 years, the combined ethnic and racial minority population in the United States will become the majority. As the country diversifies, so too must the health care workforce. It's crucial to the health of patients.
But merely increasing the diversity of doctors will not be enough to meet patient needs today. In some areas of the country, the racial and ethnic gap between doctors and the community they serve is drastic. For example, in Bexar County, Texas, 64% of people are Hispanic, yet only 22% of doctors are Hispanic–66% of doctors are white. We need doctors to mirror the communities they serve, but all health professionals need to be better equipped to treat patients from different backgrounds, speaking different languages, and with different cultural views about health care.
The National Hispanic Medical Association (NHMA) has long worked as a leader on both of these key issues – increasing the diversity of physicians in the US and improving the ability of all physicians to treat more diverse communities.
Teaching Medical Spanish
In 2018, with support from the Macy Foundation, the National Hispanic Health Foundation (NHHF), the nonprofit arm of the NHMA, convened a meeting of experts from around the world to discuss how to improve medical Spanish training in medical education. The meeting brought together medical language experts from Spain, doctors from communities in the US where medical Spanish is a critical skill, and educators who trained in the peace corps in Latin America.
"We identified that there was really no clear, standardized course for medical Spanish," said Dr. Elena Rios, President and CEO of the National Hispanic Medical Association. "Some doctors in Phoenix were using the Rosetta Stone phone app to try and learn, for example."
While the attendees would ideally like a standardized program, they also recognized the importance of having regional and cultural variations. "Competency in medical Spanish is not only about knowing the Spanish words for medical technology or procedures. Using the right dialect and understanding the different cultures of your patients is what makes a doctor effective." said. Dr. Rios.
Coming out of the meeting, the NHHF Summit participants published their recommendations for improving and standardizing medical Spanish curriculum. Their hope is to create a certification for medical Spanish and eventually create a standardized curriculum that can be implemented at medical schools across the US. It hopes to build a pilot project that focuses not only on language skills but increasing understanding of where a patient comes from. That cultural understanding is an important part of the natural learning process for languages and will also help a physician take better histories, describe procedures and concepts like informed consent with an understanding of how a patient may view them, and convey information in medical records.
Building a Pipeline of Hispanic Doctors
As it looks to the future, NHMA is also exploring ways to increase the number of Hispanic students who apply, attend and graduate from medical schools. The number of Hispanic matriculants has largely flattened over the past few years, at around 6%. "We need to change our approach to help encourage more Hispanic students to apply and attend medical school," said Dr. Rios. "Medical schools are largely drawing from the same pool of Hispanic applicants and we need to work to increase that pool, and also help to ensure Hispanic students have what they need to be successful."
Through the College Health Scholars Program, NHMA recruits Hispanic undergraduate students who are interested in medical school, dental school, nursing school, public health school and graduate science, and pairs them with a mentor who is in a health professional school or has recently graduated. The students meet with their mentor twice a month, and receive advice and guidance on academic preparation, personal and professional development, and financing. The mentoring covers all aspects of how to prepare for, apply to and succeed at medical school. Students learn about the classes they need to take, the sciences they should focus on, how to prepare for the entrance exams like the MCAT and how to interview for medical school. They also receive personal coaching on how to talk with their families about medical school and guidance through financial aid processes.
"Our goal is to see whether this mentoring program helps increase the number of students who go from interest in medical school to actually attending," said Dr. Rios. "We are also looking at how this program helps students be successful once they are there. We know that students often want to give back to their communities once they've graduated, so we hope that this will in turn support better care in traditionally underserved communities."
Through both of these programs, the National Hispanic Medical Association is pushing health professions education to adapt to the changing face of the country and produce doctors who can provide the best possible care to all patients, in all communities.