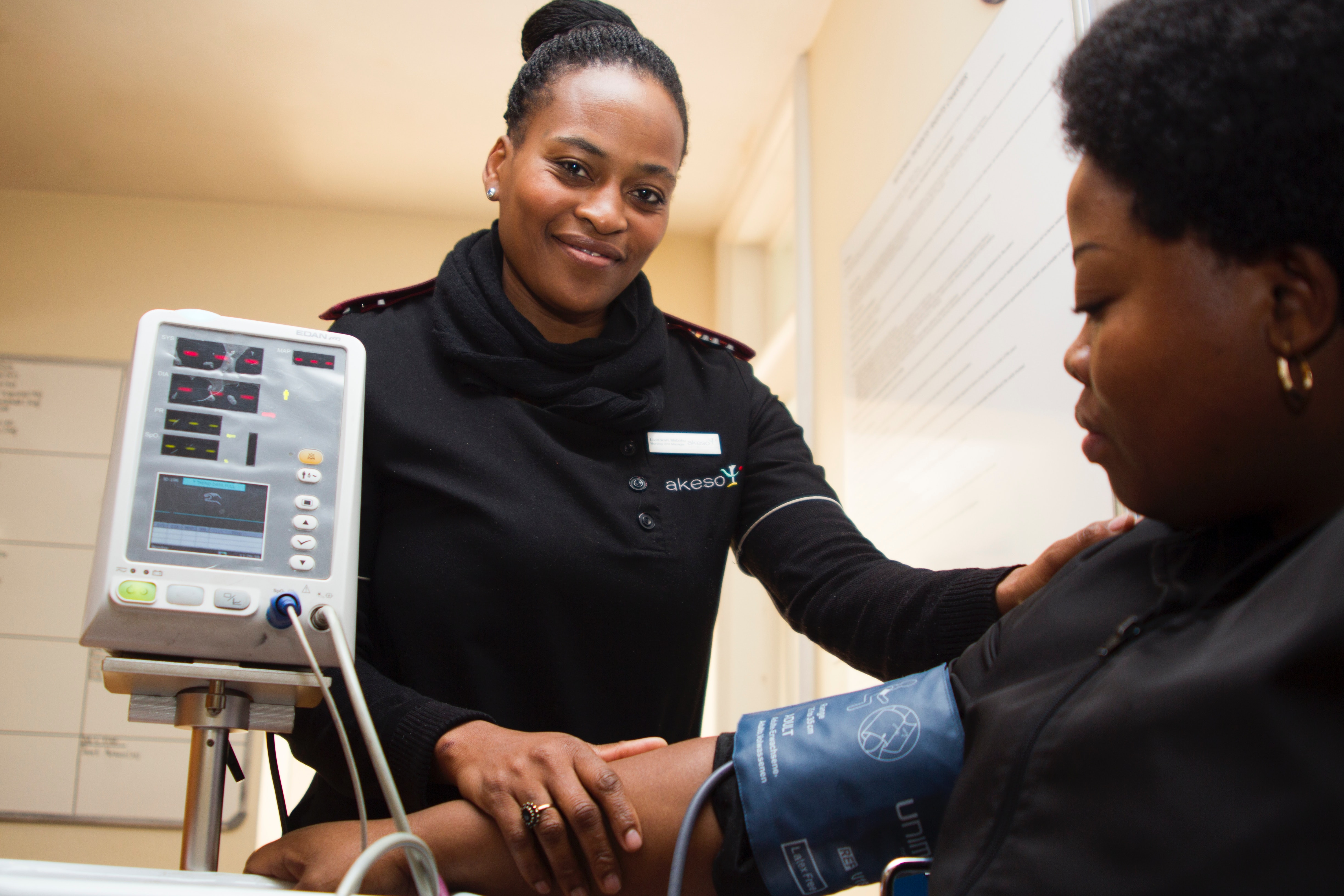 The growing refugee crises and challenges facing immigrants to the US are in the news daily.
Moved by these stories, medical students at Boston University (BU) began asking their professors how they could play their part as soon-to-be-doctors in providing better care to newcomers in their community. Dr. Sondra Crosby, Associate Professor of Medicine and Health Law, Policy & Management; Dr. Suzanne Sarfaty, Associate Professor of Medicine and Assistant Dean for Academic Affairs; and an interdisciplinary team set about to answer that question.
"Especially in the past few years where we're in an unprecedented global displacement crisis, students want to learn about refugee health," said Crosby. "They want to be engaged, they want to be advocates."
When Crosby and Sarfaty looked at how they could provide students with the training they were seeking, they saw a gap in the traditional refugee health curriculum: it only addressed issues like immunizations and infectious diseases from countries of origin. Missing from the curriculum was any instruction on how to diagnose and treat the physical, emotional, and social manifestations of trauma that come with being a refugee. This trauma directly impacts the health and healing of patients, and physicians need skills to intervene in a culturally sensitive, patient-centered approach.

To fill this gap, Crosby, Sarfaty, and their team set out to build the most comprehensive refugee health program in the country. Two years into a three-year grant from the Macy Foundation, they have seen tremendous results.

Interprofessional Education to Train Students to Care for Refugee Patients

The new curriculum centers around three primary programs designed to give all health professions students training in refugee health.

The first element is a nine-week course that serves as an introduction to refugee health for medical, public health, social work, and dental students. The course, co-taught by Crosby and Kathleen Flinton from the School of Social Work, not only brings students of different disciplines together, it is also grounded in an interdisciplinary approach.
"We brought in experts from different professions to give students a comprehensive foundation in refugee health and show them how various disciplines can work together to formulate treatment plans to care for patients," said Crosby. "As a clinician, I see that this interprofessional, interdisciplinary approach is not only the best model of care for all our patients, including refugees, it was also the most fun class I've taught."
The course covers the broad range of health issues refugees face, touching on epidemiology and public health as well as how social factors—such as living conditions—directly impact refugees' health. The class also addresses the public policies that impact refugees and immigrants to prepare students to be responsive to their patients' concerns, like seeking asylum and legal resources. Students hear from guest speakers and community advocates throughout the course, providing a comprehensive picture of what refugee and immigrant life is like, and how all of these factors impact their health.
Learning to Take Refugee Patient History through Simulated Scenarios
The second element of the program is designed to give all second-year, pre-clinical medical students hands-on training in taking refugee health history. Providing substantive, practical training for more than 160 students is not an easy task, but Sarfaty and her colleagues developed an innovative and engaging approach: They created a seminar featuring a short play, where two actors roleplay a medical student taking the history of a refugee patient who has come to the clinic seeking help.
During the play, the faculty stop the scenario and a panel of experts highlight teaching points for the students in the audience. After the play, students break up into small groups to practice. They are given another scenario in which a young asylum-seeking woman comes into the clinic after suffering trauma and torture during her journey. The exercise challenges students to find out what brought the young woman in, navigate the difficult questions about trauma, and help provide the appropriate resources for the patient. Actors again play the role of the patient, and each student gets to practice their history-taking skills in front of a faculty member and then debrief as a group.
The event has been extremely well received. "There were a lot of pieces to pull together to execute this seminar, but the evaluations have shown that the students were grateful for the experience and learned a lot," said Sarfaty. "The students loved the hands-on practice and it has helped us understand that simulation is critical and the more simulation we can do, the better."
Working Directly with Patients in the Refugee Health Clinic
The final piece of the refugee health curriculum is providing a small subset of more advanced-level students the opportunity to work in BU's refugee health clinic. Students have just completed the pilot of this program and plan to continue to work to have more students in the clinic. The logistics of doing this are challenging. The patients are real, and their experiences are often horrific. Ensuring that the students are well prepared and that there are enough faculty members to instruct the students while they are in the clinic are barriers. However, once the fourth-year students were in the exam rooms with the patients, they proved completely capable and well equipped to care for these patients.
What's Next?
Looking ahead, Crosby, Sarfaty, and the BU team will continue to refine and implement the curriculum. They are taking the lessons learned from the initial roleplaying seminar and preparing for the next seminar with their new second-year students. In addition, they are looking into creating a videotaped version that can be made available to more students and could potentially help other schools implement the program. They are writing up the results of the refugee health elective course in an academic paper that can be disseminated to other schools. They are also focused on ensuring that the program is sustainable and continues to grow. "Whether the subject matter is the hottest topic on our government's list of things or not, refugee health is always going to be something we need to focus on," said Sarfaty. "It needs to be addressed by our students and we need to do our best to prepare them."