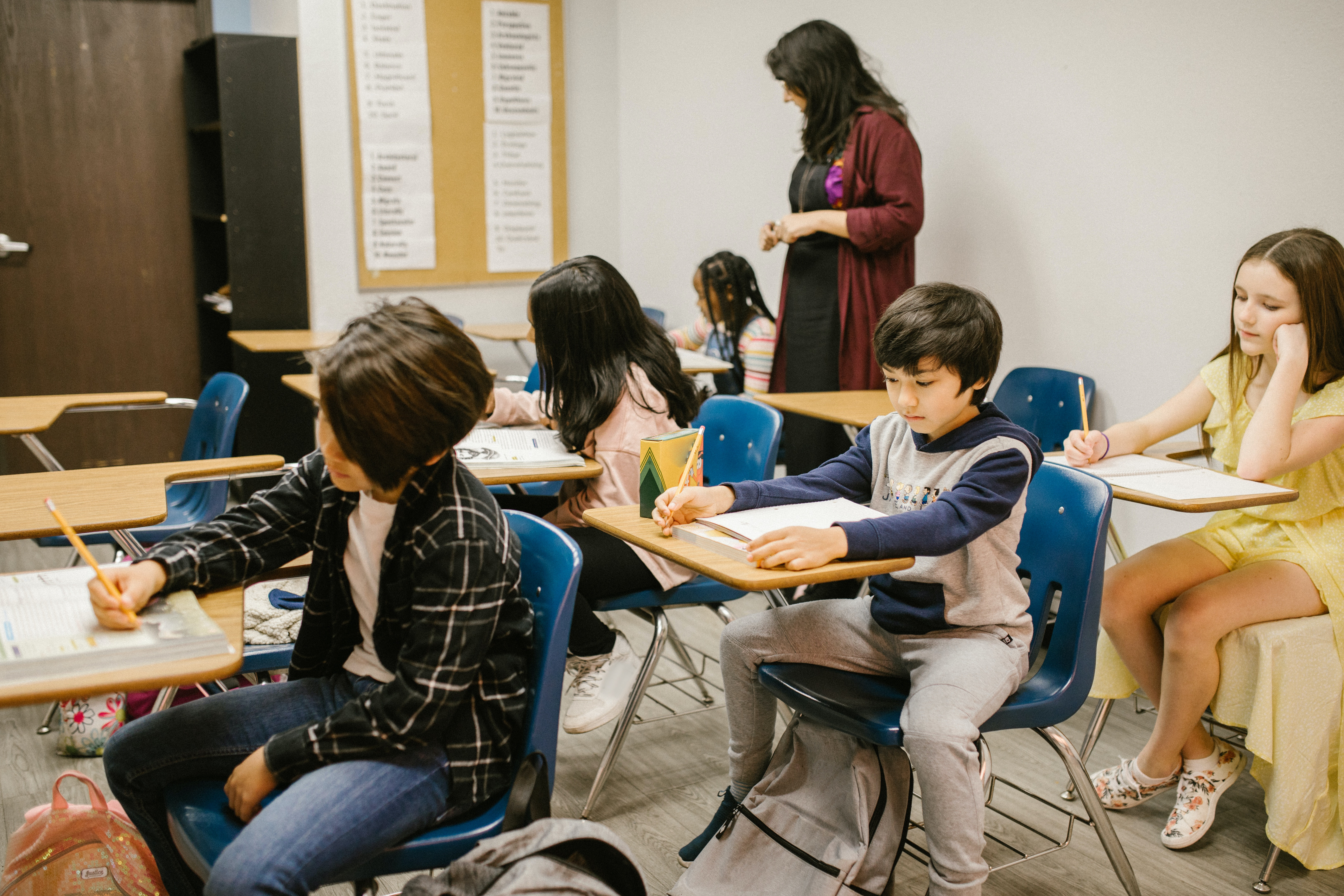 October 10 marks World Mental Health Day—a day established more than 30 years ago to raise awareness about mental health with the goal of creating lasting change. While many populations experience a dire need for mental health services and care, one particularly vulnerable group is school-aged children. With the school year now well underway, I invited two of the Macy Foundation's grant recipients—George Washington University faculty Maggie Parker, PhD, LPC, BCS, RPT-S, CCPT-S, from the Graduate School of Education and Human Development, and Ashley Darcy-Mahoney, PhD, NNP, FAAN, from the School of Nursing, along with their collaborator and graduate student Samantha Long, LPC—to share the impetus and impact of their work, which brings together learners from school nursing and school counseling programs. Using an interdisciplinary model, this project aims to enhance the learning and understanding of these future providers in an effort to better serve children and their mental health care needs through the school system—one of the major providers of mental health care for children.
By Maggie Parker, PhD, LPC, BCS, RPT-S, CCPT-S, Ashley Darcy-Mahoney, PhD, NNP, FAAN, and Samantha Long, LPC
Child mental health is a public health crisis. The Centers for Disease Control and Prevention (CDC) estimates that 1 in 5 children is diagnosed with a mental health disorder annually. In 2016, almost 10% of the student population held a diagnosis of ADHD, 9.4% of anxiety, and 4.4% of depression. COVID-19 exacerbated the already existing mental health needs in children, with the most severe impacts falling within marginalized communities. School closures and social isolation impacted students' academic development and mental health, especially for those living in poverty. Children experienced loss of loved ones, loss of the structure and routines provided by schools, and loss of access to needed food and social connection. These consequences of COVID-19, coupled with racial injustices, exacerbated already high child mental health concerns.
It is vital to identify as early as possible those children who need mental health care and provide them with the necessary services. Despite the high rates of mental health concerns among children, many children do not receive treatment. Schools are one of the largest providers of mental health care, employing a variety of professionals to address the mental health needs of students, including school nurses and counselors. In her piece for the American Psychological Association's Monitor on Psychology, Abramson calls for school professionals to address the increasing mental health crisis within the schools through multidiscipline collaboration. Her recommendation is appropriate, as approximately 30% of student health visits to the school nurse are for mental health concerns, often manifesting through headaches and stomach aches. This is especially true for minoritized children who are more likely to present to the school nurse than attempt to engage the school counselor or mental health professional. And while school nurses and school counselors are in an excellent position to collaborate to support the mental health needs of students, they need the necessary training to do so effectively.
With the assistance of a Macy Foundation President's Grant, we set out to establish a collaborative training to help future school counselors and school nurses better meet the health needs of their students. This training occurred within a nursing course in Pediatric Adversity and a counseling course in Coordination of Comprehensive Counseling through three synchronistic, collaborative classes. These courses occurred during all nursing and counselling students' final semester of their respective programs. Using empirically supported training programs, including Mental Health Training Intervention for Health Providers in Schools and Child Teacher Relationship Training, the interdisciplinary curriculum aimed to enhance school nurses' and school counselors' understanding of the roles of both professions, mental health presentation in schools, physical implications of mental health, mental health assessment, and ways to address student mental health concerns within the school. This collaboration provided school nurses with necessary training on not only identifying mental health concerns in children and didactic knowledge of developmentally appropriate mental health assessment, but also the experiential awareness of effective communication with children and families to best meet their mental health needs. Additionally, Dr. Darcy-Mahoney taught school counseling students the value of school nurses in enhancing academic and personal/social development of their students, as well as the ways in which adversity and oppression impact children's physiological development.
As a result of this collaborative training, nursing and counseling students indicated they felt more prepared to identify and engage with students struggling with mental health. Additionally, and most importantly, nursing and counselling students reported a greater awareness of the interrelationship between mental and physical health and social implications on physical and mental health. Students continue to reach out to Dr. Parker to discuss their collaboration with school nurses and to share their excitement of engaging with school nurses to support the students at their school.
Professional standards of school counseling advocate for school-wide collaboration to meet students' developmental needs; however, a review of literature resulted in only one study exploring ways school counselors and school nurses could collaborate to benefit students. These two professions are critical to the health and well-being of children and are not involved in academic or discipline services, thus alleviating some of the power differentials between school professionals and children and allowing for more authentic and engaging relationships. Prioritizing interprofessional education (IPE) for school nurses and school counselors is a proactive approach to better address the mental health needs of students. By breaking down disciplinary barriers and promoting collaboration, IPE enhances the ability of these professionals to provide comprehensive and effective care, ultimately benefiting the well-being of students in educational settings. Together, they can jointly manage student mental health needs by creating built-in systems for assessment and referral.
Early intervention is essential to ensure healthy development into adulthood. To meet this growing need, it is vital that professionals within the school collaborate and receive adequate training in identification, assessment, and treatment of childhood mental health. Schools have the capacity to meet this growing need through training, support, and collaboration. Ensuring school professionals collaborate is essential, as is the need to hire and adequately train school nurses and school counselors to provide the necessary services for children.