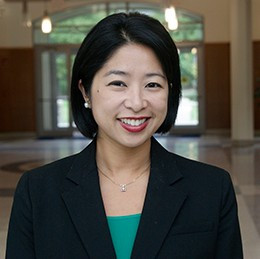 Healthcare educator programs face the constant challenge of providing high-quality experiential learning for students. Within nursing, intense competition for clinical placements, recruitment of clinical faculty to teach, inadequate incentives for preceptors, and institutional policies have restricted the degree to which nursing students may experience hospital-based clinical practicums as part of clinical education. The COVID-19 pandemic only served as a catalyst that exacerbated these long-standing educational challenges to a degree no one was prepared to navigate.

The result of this gap in learning is a significant gap in practice and a chasm of inexperience among nurses working in clinical settings. For instance, some nurses felt overwhelmed and unprepared for the complex and dynamic nature of patient care and the clinical environment while others report being unaware of the physical and mental stamina required for clinical care. I anticipate these challenges will persist through this generation as healthcare educators continue to support the learning needs of incoming students whose primary and secondary educations were disrupted at fundamental stages of learning, causing deficits in attention, discipline, inquiry, and socialization.
At the same time that the COVID-19 pandemic dismantled existing educational processes, the events provided a catalyst for innovation and allowed healthcare educators to experiment and become early adopters of simulation and technology, once considered novel, that could now serve as the key to helping bridge the gap created by the pandemic.
While no method can replace hospital-based clinical practicums, clinical simulation in all its varied forms remains one of the most effective educational methods to practice skills and develop clinical behaviors for healthcare students. Everything from the case study discussed in class to role-playing using high-fidelity manikins in a lab has the potential to activate the student's imagination to notice, interpret, respond, and reflect on decisions and actions that form the basis for clinical judgment and decision-making in nursing care. For example, simulation of both common (e.g., medication administration) and rare scenarios (e.g., home visiting) has the capacity to engage learners in experiences that permit active experimentation and support self-reflection. Recently, the National Academies of Science, Engineering and Medicine's (NASEM) consensus study report, The Future of Nursing 2020–2030: Charting a Path to Achieve Health Equity, called for "competencies in human-centered design and the development of an innovation mindset within nursing education." Technological advances have also made it possible to develop simulations that are robust alternatives to in-person, hospital-based clinical experiences, thus bringing us closer to simulating many of these real-world experiences focusing on concepts like language barriers, racial bias, and cultural understanding.
Among the many innovations rapidly adopted by healthcare educators is virtual gaming simulation (VGS)—a method that I have been developing as a Macy Faculty Scholar. This evidence-based learning intervention is an online and freely accessible, video-based, unfolding case simulation that may be used by interdisciplinary groups of students and educators. In collaboration with stakeholders that include community members, parents, an interdisciplinary group of expert clinicians, faculty, and students, these gaming simulations are designed using a narrative approach, an amalgam of diverse characters, and real-life experiences. VGS helps to prepare healthcare providers with the knowledge, experience, and skills to care for patients using a health equity framework to help patients live to their healthiest potential across their lifespans. This issue is particularly relevant for nurses, as we know they are critical to delivering care in a way that addresses health issues where patients live, learn, work, and play.
Evidence suggests that VGS allows students to freely practice skills in a psychologically safe space where they can make mistakes and practice their responses to different scenarios without fear of judgment or punishment. The unfolding case scenario format provides learners with rationales for every decision made to facilitate understanding of all answer selections. The potential for transformative universal education may be achieved through the adoption of high-quality, open educational resources. Still, there may be some challenges to sort out with VGS.
One barrier is the perception that the quality and rigor of openly available resources may be without adequate measures for control. However, this open medium allows instructors to be discerning both as creators and consumers of content. The versatility for individual learning and group instruction, cost-effectiveness, and high quality may counter these doubts.
Our team has had the opportunity to begin the development of a library of virtual gaming simulations designed to integrate a contemporary, diverse narrative into a digital format for healthcare education. We invite interested collaborators, professional organizations, and healthcare foundations to play our game, give us feedback, and contact us as we explore how we can use our existing technology to prepare the healthcare providers of the future to care for the diverse communities we serve.
CLICK HERE to play the game
CLICK HERE to explore the game website