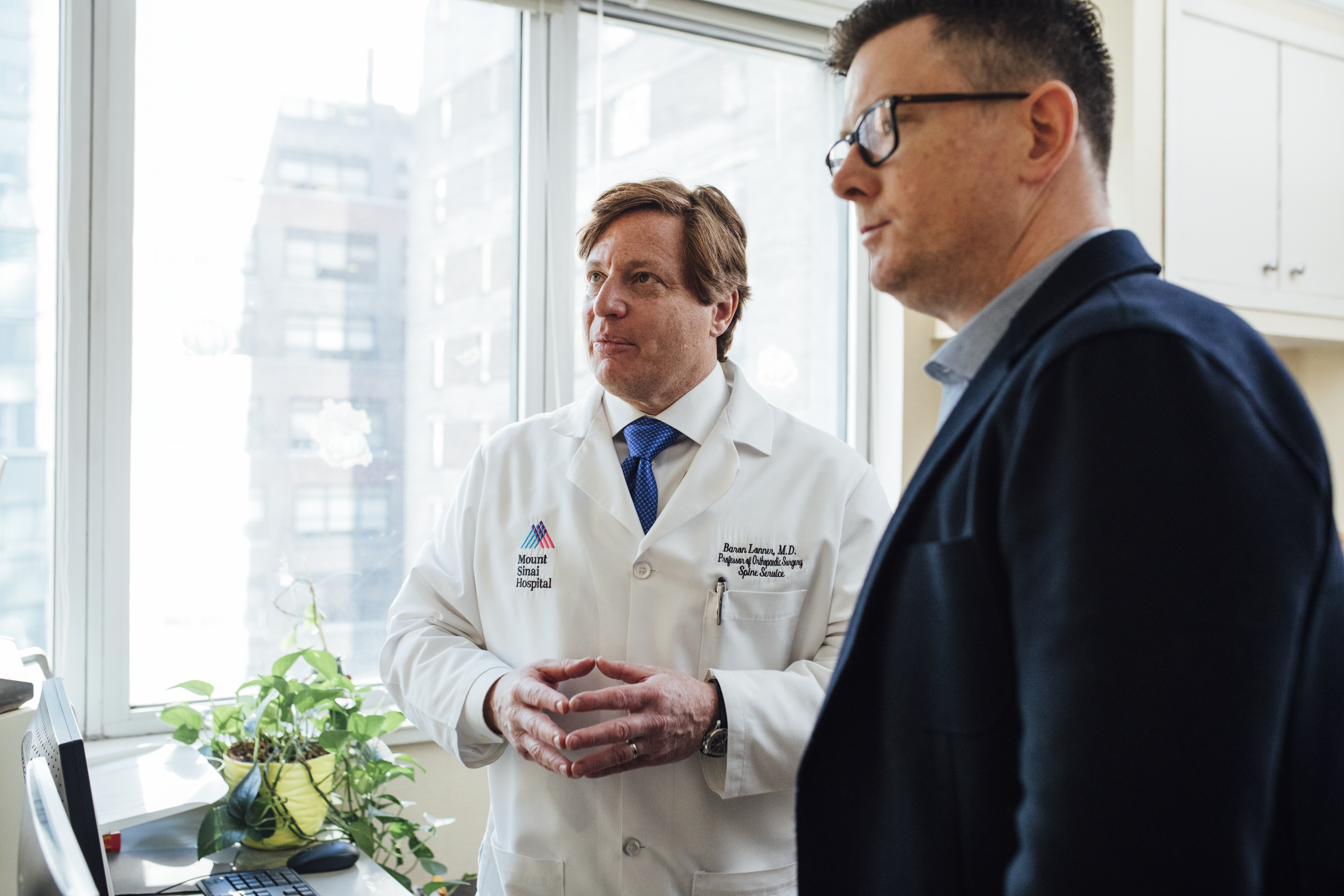 2016 Macy Faculty Scholar and Associate Professor of Medicine at the Albert Einstein College of Medicine, Cristina Gonzalez, MD, MEd, recently published a qualitative study in the Journal of General Internal Medicine that looked at the challenges of training students on implicit bias. We spoke with Dr. Gonzalez about her research and what she learned about how to address one of the most pressing issues in medical training.
Please tell us about the study.
Implicit bias, the unconscious associations that we make, has been demonstrated to influence the way doctors communicate with patients and in some of the medical decisions that we make. Consciously, we're all good people striving to do the very best we can and take really good care of our patients. So, this is a really important topic to focus on because if it's influencing our care in a bad way, then we want to figure out interventions to help us have better patient care and better patient outcomes for all our patients. People have been designing instructional programs to combat implicit bias, and there's been found to be a lot of resistance and fear from the participants. So, given that people are trying their best, we want to figure out a way to engage people in a respectful and safe way in this type of instruction. We conducted a focus group study with the medical students because they're the intended audience for the programs that we're designing.
We looked at students' perceptions of participating in implicit bias instruction, focused specifically on racial implicit bias. There are lots of other types of biases you can have, but racial bias is particularly difficult in this country to talk about, and particularly emotionally charged, so I really wanted to make sure that when we design things, our students felt like they could participate in them safely. So we looked at their potential concerns, their perceived challenges, and then really learned a lot from them about possible opportunities to get a really good curriculum.
Why is this important?
We know that implicit bias is influencing the way we speak to patients. Studies looking at how physicians talk to patients of different races have found that if a physician has more pro-white implicit bias, unconsciously they have a higher pro-white preference, then when they're talking to white patients, they'll engage more with them. The visit will be longer. They'll have better interpersonal behaviors. So they'll ask them more questions. They'll let them speak more. And when they speak with a black patient, it's been shown that black patients have less of an opportunity to share their opinions, to share in the decision making, and to participate in their care. And also there are studies that show black patients perceive worse outcomes from an encounter with their doctor. There is less trust there. I like to take care of all kinds of people, and so I don't think we need to start matching anyone, but I do think that it's really important for us to say, "well wait, if some of my patients are getting better care from me and there's something I can learn to be able to have all of my patients get that same level of care, then I want to learn that." At the end of the day I would love to be able to look back and say I took the best possible care I could of all of my patients today.
What did you research?
In the focus groups we conducted, we heard that students who were interested in implicit bias instruction felt concerned about confidentiality, the safety of implicit bias instruction, of being able to be honest about their biases in front of their classmates. So one thing we need to think about when designing implicit bias instruction is how we can make it a safe but courageous space so that people can talk and grow, and not just talk to say the right things. Even the students that were very interested in implicit bias training had a lot of concerns about how they would be perceived and what the downstream implications of that could be.
Another challenge we heard was regarding what was happening on the wards in hospitals and clinics. We found that a lot of times students were seeing examples of potentially biased behavior—the way patients were being talked to, decisions that might be being made, hearing disparaging remarks on the wards—and feeling like now that they know about bias and they want to say something about it, but they can't. One student talked about how conflicted they felt about that, because they felt like there's an inherent hierarchy in medicine with the attending physician being the teacher, and they said they could see their evaluation in the attending's white coat pocket. So they felt guilty about caring for their career and not advocating for the patient. I think this indicates some really good opportunities for teaching and how can we help students ask questions to advocate for the patient, but also not put the teacher, the attending physician, on defense either.
Were you surprised by anything you found or anything that happened during the research process?
I think the angst. We are still in the early stages in evolving the science and developing instruction in implicit bias. And when we teach about implicit bias, you know these very smart medical students are going to learn about it, and they're going to see it. They are stuck a bit in that space between learning about it and actually being able to do something about it. It can be a terrible feeling of helplessness — "I think I'm seeing something, and I have no idea what to do." That made me think, not that we were working slowly, but we need to figure this out fast for them, so that we can at least have them feel like they were able to ask questions, to raise awareness, advocate for the patient, and still feel safe about their relationship. That was really powerful for me to see how they were so conflicted.
How do you hope these findings will be used?
With the challenges we found, I think we see some really nice opportunities as well. In response to students' fears about speaking up and asking questions on the wards, we've developed ways to have them ask questions in a safe way that doesn't negatively impact the relationship with their teacher or attending physician. We are currently publishing those results. We've also looked at methods to address the issue of students feeling safe in implicit bias instruction. One idea was training fourth-year medical students to be facilitators. These students-facilitators are interested in this work but aren't as scary as we old folks are. We also talked about the importance of faculty talking about their own biases so that students feel safe to share. We are also working with faculty on that.
What impact does this research have on medical students and faculty?
I hope that people will read this and remember the premise that I have learned over time of meeting the students where they are. We need to design instruction so that it can meet the learners where they are and guide them, remembering that some of that initial resistance may really be fear-based, and make mechanisms to check in with them. It's also important to think about how we can adapt skills students are already learning in terms of communicating with patients, but for the purposes of implicit bias training. I think that is really encouraging. We don't have to reinvent the wheel, we just need to say, "hey, this particular wheel can also be used in this way when you're addressing racial bias." Our future research will be looking at that and hopefully developing ways to create implicit bias curriculum in a safe and effective way.
Read the full study: "A Qualitative Study of New York Medical Student Views on Implicit Bias Instruction: Implications for Curriculum Development."