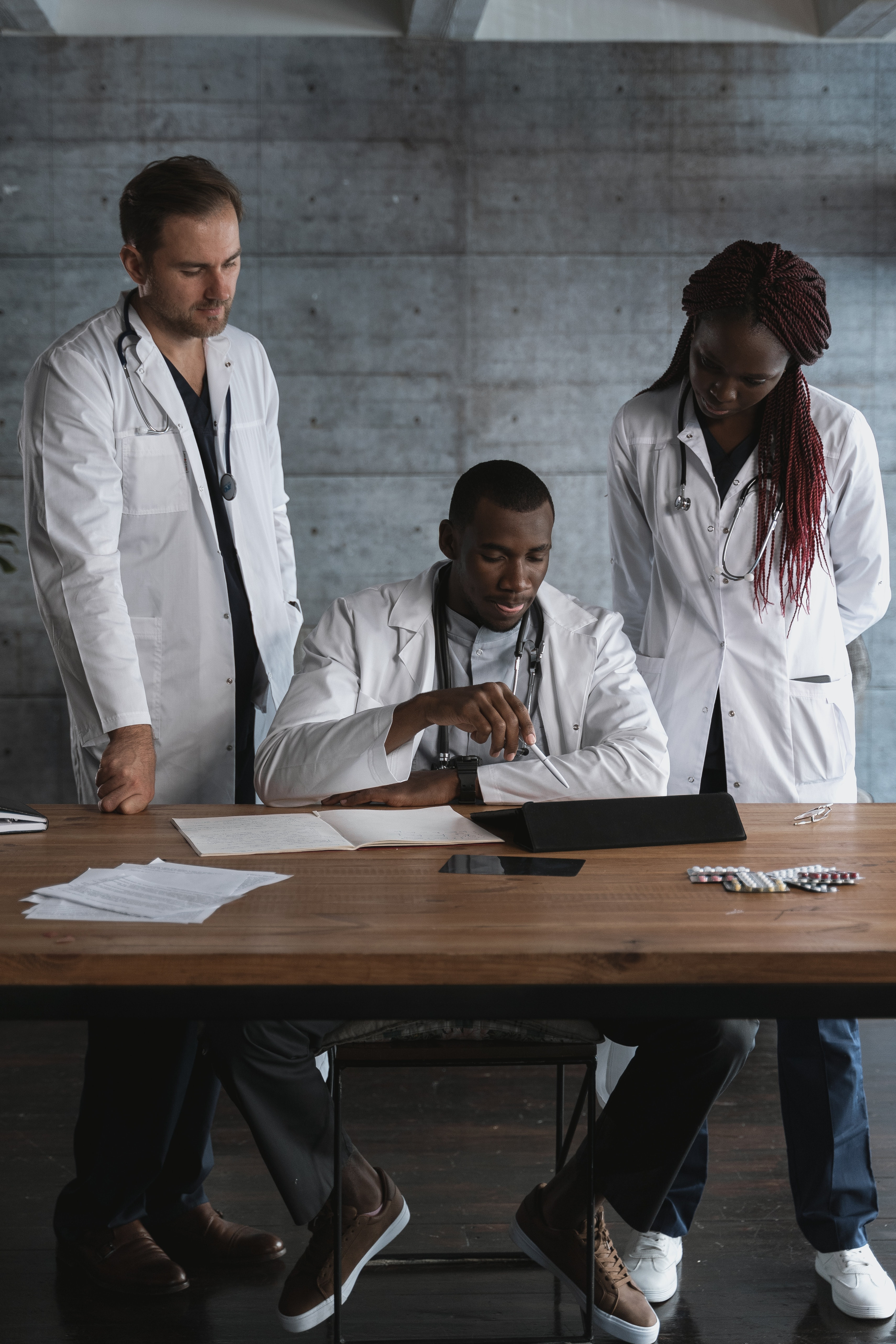 With this past year's blog posts, I set out to amplify the recommendations emanating from the 2021 Macy Conference on COVID-19 and the Impact on Medical and Nursing Education, particularly those related to two themes that are important to me personally and to the overall priorities and goals of the Macy Foundation. These themes are challenging, but essential and are inherent in many of the recommendations from our conference: 1) learners should be co-creators in the design and improvement of their education and training, and 2) anti-racism is necessary in achieving diversity, equity, and inclusion in health professions learning environments.
Learners as co-creators
Learners from both undergraduate and graduate programs in nursing and medical education participated in the 2021 Macy Conference. A steady refrain throughout the meeting was a call for learners as contributors to their own educational experiences.
Our January Macy Notes blog post took a close look at the concept of co-creation in an interview with Drs. Robbie Henson and Subani Chandra, senior leaders in nursing and medical education, respectively, and Jennifer Dias, a medical student, all of whom participated in the 2021 Macy Conference. As Dr. Henson clearly articulated:
The primary and foundational principle of co-creation is mutuality—a recognition of the value of varied contributions to the learning experience and the learning environment. Both learner and instructor bring something to the table that is both unique and critical to successfully moving health care forward innovatively and effectively in a changing world. While the instructor may have content and skill expertise, the learner has lived experience expertise. The understanding of both is necessary to achieve the outcome we seek.
In the April post, guest-authored by medical students Karly Hampshire and Taylor Diedrich, we saw the lived experience of two learners. In this case, Karly and Taylor have the experience of inheriting a world that has been transformed by the ongoing effects of climate change and, thus, are deeply invested in promoting ways that medical schools can tackle the issue for the betterment of patients. In their post, Karly and Taylor focus on the Planetary Health Report Card, a student-led initiative with a powerful call to action. Students like Karly and Taylor often approach complex healthcare challenges with a fresh, relevant perspective; their keen observations catalyze change.
Anti-racism is necessary in achieving diversity, equity, and inclusion
My February 2022 conversation with Drs. Dowin Boatright and Nientara Anderson, a faculty member and second-year resident, respectively, was thought-provoking. Drs. Boatright and Anderson took me through some of the conventions and long-standing processes that contribute to racial bias in medicine. Their "Roadmap for Diversity in Medicine" offers very practical steps that academic medical centers can take to combat racism—steps that have the potential to improve patient care and improve the educational experience for all students. They also talked about the value in hearing from and collaborating with learners from minoritized backgrounds, while also acknowledging the undue burden that learners can experience when asked to contribute to such efforts and the resulting need for compensation, protected time, and support for those involved in efforts to improve the training environment.
My May conversation with Dr. Brigit Carter, recipient of the Macy Foundation's 2022 Award for Excellence in Social Mission in Health Professions Education, was inspiring. Her body of work at Duke University School of Nursing has been key to the efforts, both at Duke and for nursing on a national level, toward creating a culture that values diversity and inclusion.
Although these two key themes articulated during the 2021 Macy Conference related to the impact of COVID-19 on medical and nursing education, we heard echoes of these same issues during the 2022 Macy Conference that concluded earlier this month. As we convened leaders, learners, and experts throughout medical education to discuss this year's topic, Ensuring Fairness in Medical Education Assessment, we heard that faculty and learners must come together to create and commit to a shared understanding of the role of assessment in medical education. This shared understanding should emphasize assessment FOR learning as an essential component of supporting mastery and excellence in the future physician workforce. Because assessment is inextricably linked to the clinical environment in which learning takes place, the 2022 Macy Conference recommendations take a holistic approach that focuses on the entire continuum of education. These recommendations and the commissioned papers for the 2022 conference will appear in 2023 in Academic Medicine and provide concrete strategies and action steps to achieve the mission and vision that our conferees developed for the conference, which reads:
Medical education communities must implement and continuously improve programs of learner assessment that confront the historic legacies of racism and oppression; advance diversity, equity, and justice within a culture of compassion, respect, and dignity; and equip learners and faculty to provide patient-centered, equitable, high-quality health care.
The Macy Foundation is dedicated to improving the education of health professionals with the belief that, in doing so, we can work to improve the health of the public. In gathering with colleagues for each Macy Conference, I am inspired and emboldened to continue this challenging work—to encourage the health professions, steeped in tradition, to take a progressive and forward-thinking approach to educating the next generation. By working to improve our practices and learning environments, we move closer to achieving what 2021 conferee and medical student Jennifer Dias posits: that "when we empower learners to bring their awareness and perspective to participate and support the work and learning environment, we are modeling behaviors to 'be the change' and transform the future of healthcare."