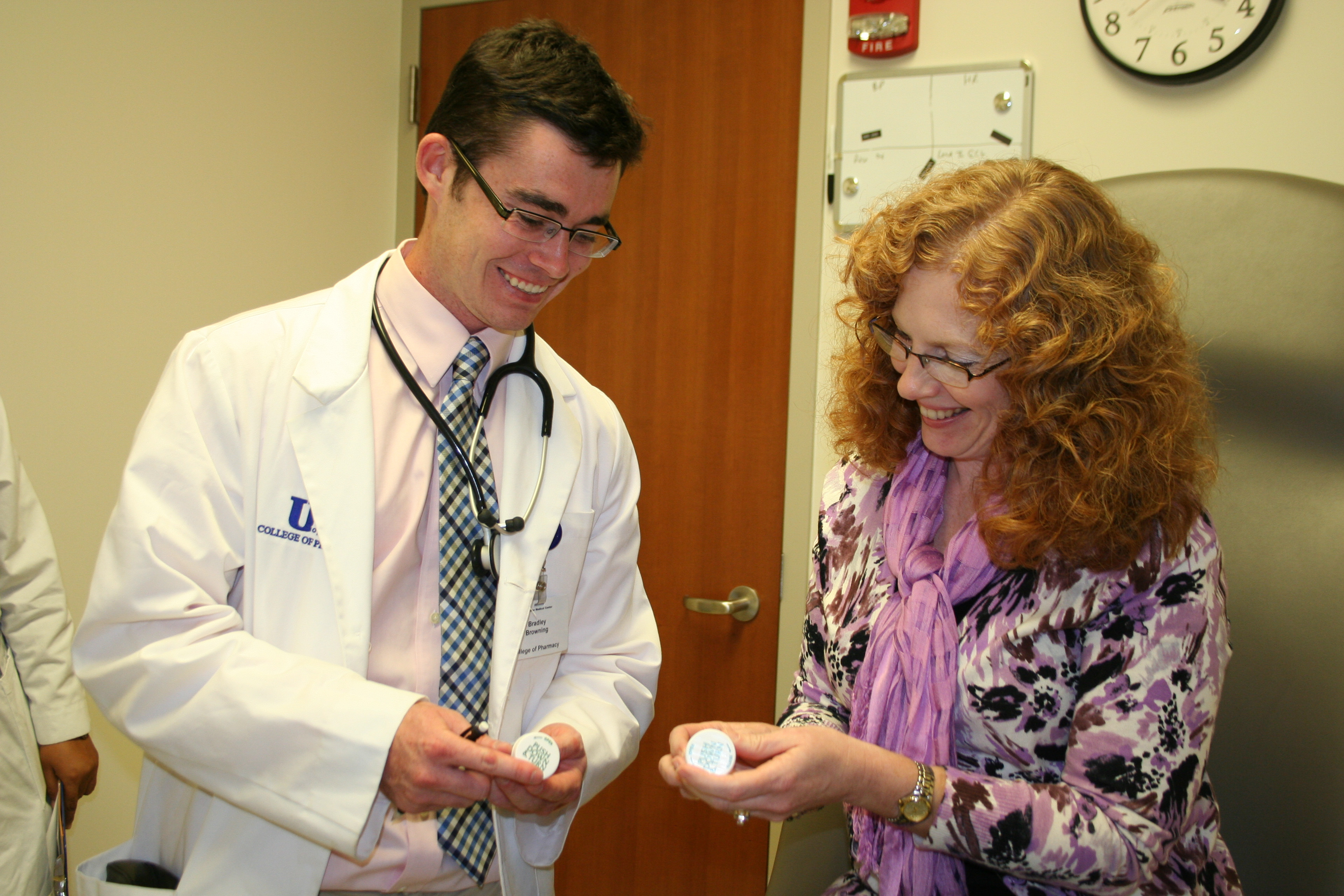 When Drs. Sarah Shrader and Jana Zaudke attended an interprofessional conference a few years ago, they had an epiphany. They realized that in order to align interprofessional education and practice, their efforts need to be focused on the preceptor, in particular the interprofessional preceptor. Preceptors take care of patients and teach at the same time, and because of this, they are the link between education and practice worlds. It was at this conference the two decided that a training program was needed for preceptors to better prepare them to teach and practice in an interprofessional care setting. With support from the Macy Foundation, Shrader and Zaudke set out to create a development program that is now being picked up by preceptors across the country.
"Faculty who are both treating and teaching need support," says Dr. Sarah Shrader, PharmD, Clinical Associate Professor at the University of Kansas. "Preceptors are our most powerful asset, but at the same time they are particularly vulnerable. They are being pulled in multiple directions, so we need to assist them if we want them to be the best educators and clinicians they can be. We need to make sure they have the tools and resources to train the next generation of clinicians to intentionally collaborate as part of an interprofessional team."
The Preceptor Toolkit
Working closely with the National Center for Interprofessional Practice and Education, the team created a wide array of tools and resources for clinicians who facilitate interprofessional teams of students. The toolkit, which is housed on the National Center website, includes online modules, role play activities and guides for face-to-face workshops, educational webinars and more. Resources are freely available for any site looking to transform its "clinical site into an interprofessional collaborative care and training site."
Nowadays, Shrader and Zaudke are being contacted by institutions across the country to consult with faculty, preceptors, and student teams from a variety of settings. They are applying the resources and training materials they've developed to conduct face-to-face workshops in an effort to build more interprofessional practice and education sites across the country. Most recently, the team worked with rural clinics throughout the state of Kansas, and has already visited sites in Pennsylvania and Minnesota.
"Ultimately, this is about better patient care," says Dr. Jana Zaudke, MD, MA, Associate Professor at the University of Kansas Medical Center. "The toolkit helps preceptors blend interprofessional education and practice, and at the same time helps students better understand the value each profession brings to the table. This creates a culture of collaboration that we believe can improve patient outcomes We are gathering data in our local interprofessional teaching clinic to determine the impact that interprofessional teams of students have on patient outcomes and experiences."
On a recent site visit to one federally qualified health center, the team characterized themselves as "matchmakers." After just a few short hours at the site, Shrader and Zaudke realized that despite being co-located in the same clinic, the medical and pharmacy students were literally walking by each other in the hall without being given the opportunity to collaborate on behalf of patients. After facilitating a series of face-to-face workshops with preceptors and staff using components of the toolkit, the different professions began to learn about each other, and started using their "interprofessional precepting skillset" to create a robust training experience for the students at that practice.
"This is all about culture change," the pair said. "You need to engage the entire clinical staff—from the physician to the medical assistant to the student to the receptionist. Everyone at a training site plays a role in ensuring the next generation of students are learning in team-based settings and taking on real patient cases together," they said.
Partnerships for Progress
In addition to the ongoing partnership with the National Center for Interprofessional Practice and Education, Shrader and Zaudke are also working closely with two other Macy-funded faculty development programs: The University of Washington's Train-the-Trainer Interprofessional Faculty Development Program, and the Oregon Health and Science University's PACER program.
"Working through Macy with other faculty development programs is a win-win," Drs. Shrader and Zaudke concluded. "We are all learning and building our programs together. It is very exciting."