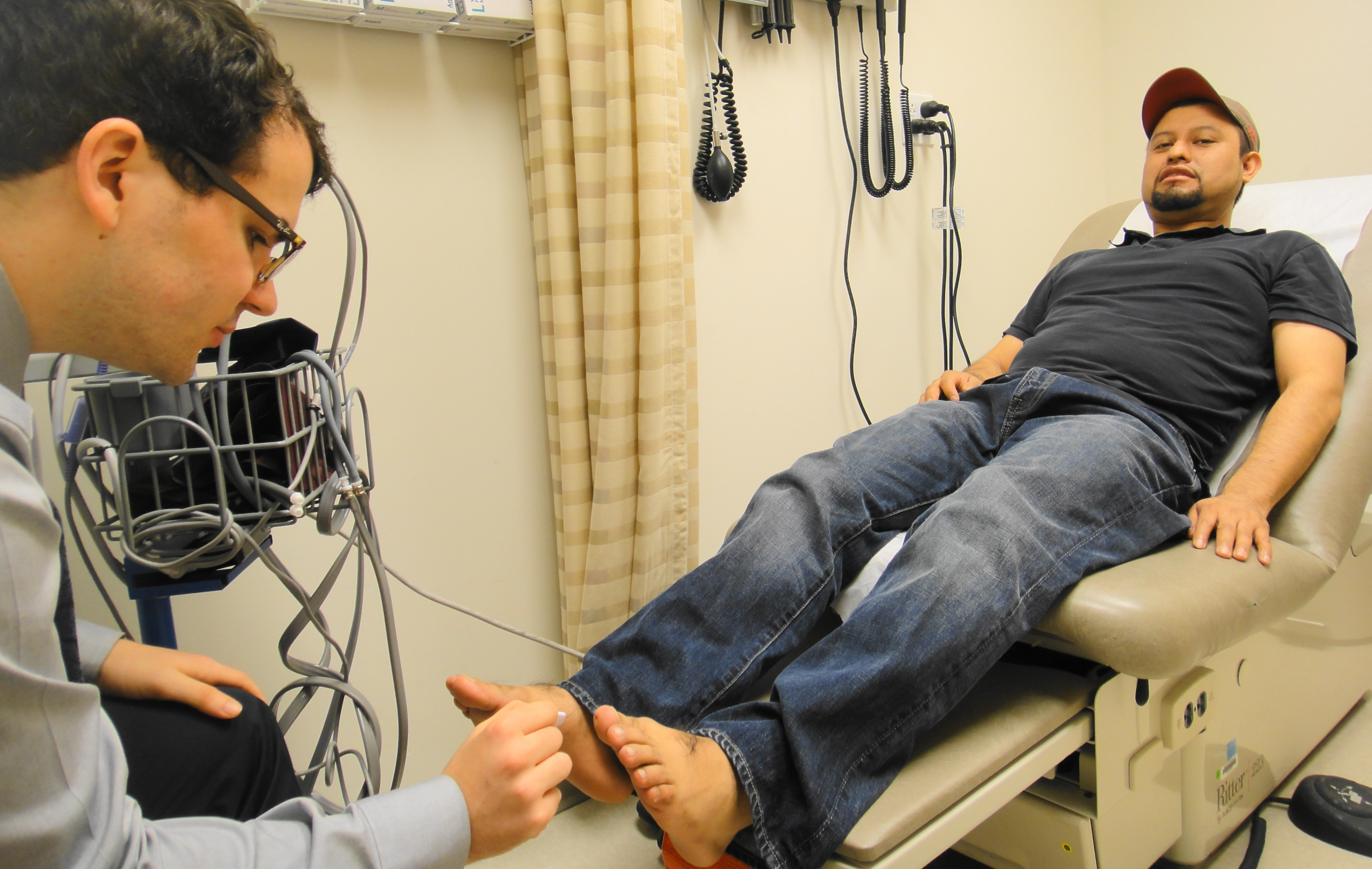 When Dr. Debra Klamen and her colleagues started examining and overhauling the curriculum at Southern Illinois University School of Medicine they were surprised to learn that many of their students, who go off to very successful internships and residencies, had trouble with clinical reasoning and being able to explain a diagnoses. Klamen and her team decided to look at what other institutions were doing to explicitly teach clinical reasoning and that is when they came across a Drexel University College of Medicine program that was using video tutorials and online patient cases to train students on clinical reasoning. After reviewing the Drexel program and receiving support from Macy, Dr. Klamen and her team built an online learning curriculum that amounts to a virtual clinical setting where students can acquire critical clinical competencies by working through online patient cases covering 144 diagnoses.
How It Works
The online curriculum is divided into three levels and each level contains 12 video tutorials. Each tutorial is a different patient case centered on one chief complaint. For example, when a student logs in they may work on a case in which the patient's chief complaint is abdominal pain. After the student receives the patient's history, vital signs and more details about the complaint, he or she is then prompted to make a differential diagnosis and explain their clinical reasoning and decision-making. In the next step, the student views a video of four physicians from different specialties discussing their differential diagnoses of the patient and explicit clinical reasoning. This back and forth continues as the student and physicians obtain more patient information, with the student being continually prompted to share their clinical reasoning and decision-making as they click through the video screens. The result is a rich, in-depth simulated clinical experience without the actual clinic.
"These kinds of interactions rarely happen in the clinical setting," says Debra Klamen, MD, MHPE, associate dean for Education and Curriculum at Southern Illinois University School of Medicine. "Faculty members might ask their students why a diagnosis was made, but hardly ever would they be able to go through a patient case from start to finish asking students their reasoning along the way."
The Bigger Picture
The video tutorials are not graded, and that makes them an even more valuable resource for students and faculty. Students are able to go through the case studies at their own pace, and as they finish each simulation the system captures all of their responses and decision pathways.
"In the end, students and faculty are left with a 'reasoning portfolio' for each learner," Klamen said. "Throughout the year students can look back at their portfolio to see where common mistakes occurred, and this is extremely helpful during exam time. It also helps the faculty member understand the student's reasoning and decision process so the appropriate extra help can be offered. It's a win-win for everyone.''
Looking Ahead
The program has proven so successful that more faculty are getting involved and going through development training to create their own video resources for students. The short, pithy videos being crafted resemble those of the Khan Academy and cover topics from diagnosing clinical depression to financial planning for patients.
"We are creating an online library of resources for students," said Klamen. "It is information that is not only digestible, but also accessible whenever the student needs it. We are helping our students prepare for practice in the real world, and it is really exciting what technology is allowing us to do."