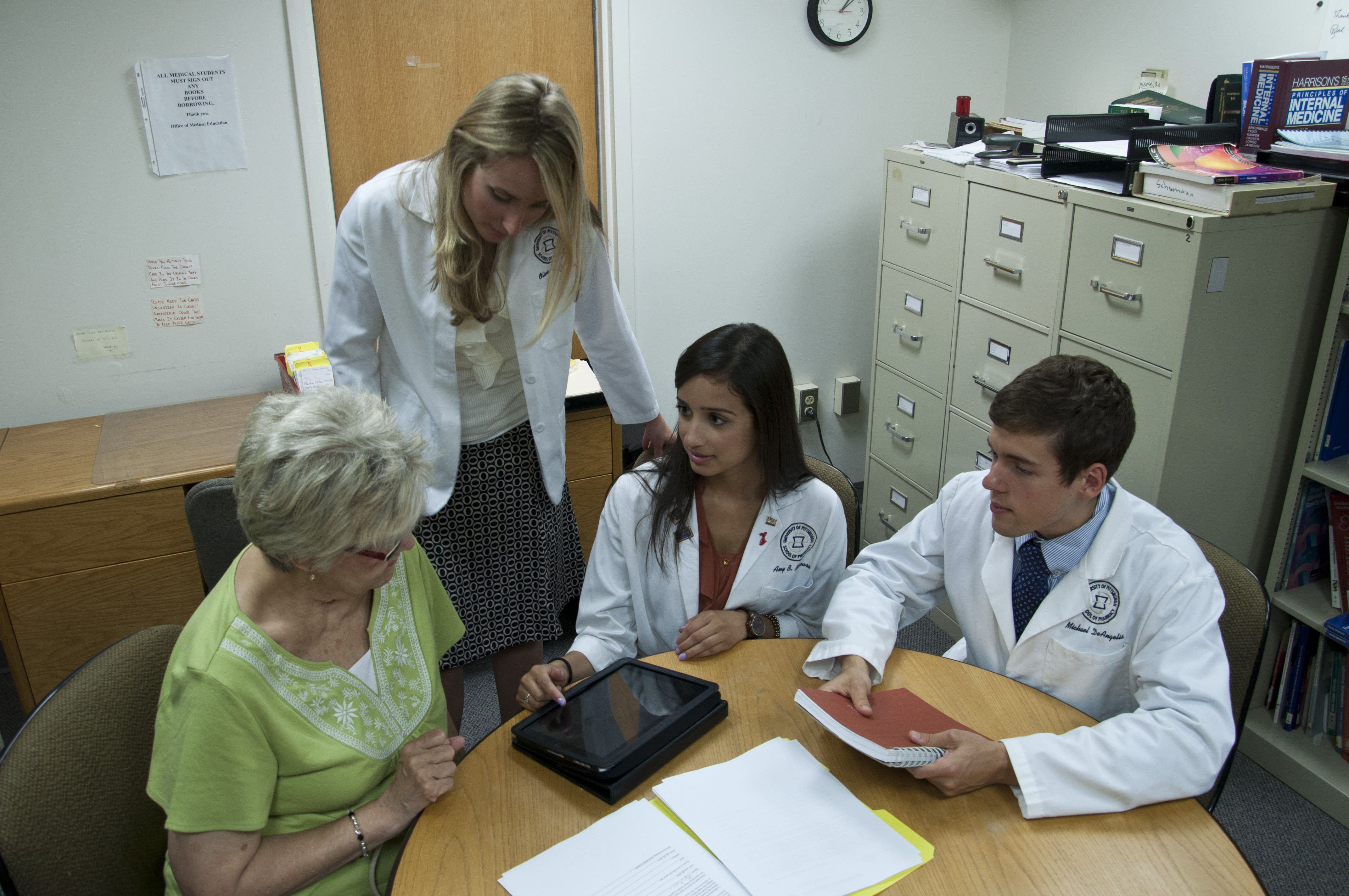 In clinical settings, medical students and residents observe and learn from the behaviors and attitudes of their supervisors. To ensure this "hidden curriculum" of medical education is positive, William T. Branch, Jr., MD, past director of the general internal medicine division at Emory University, working with a group of 26 colleagues at other universities has, over the last decade created a longitudinal faculty development program to help medical school faculty be better role models.
The training program equips faculty in a variety of disciplines with humanistic skills It has been tested at nearly thirty universities including ten new institutions* whose implementation has been supported by a grant from the Macy Foundation.
What sets this program apart is our focus on the teacher,'' explains Dr. Branch. "Faculty members coming out of residency training programs are in a position to become great role-models for the younger residents. We wanted to tap into that opportunity to reach new physician-teachers and engage them in a humanistic medicine curriculum that would have a sustained impact on their teaching over time."
A Focus on Experiential Learning
The eight faculty members who are selected from each school to take part in the training program meet every two weeks for 1-2 hours over the course of a year. Through a mixture of role-play, storytelling, reflection exercises and lectures, faculty acquire skills that help them be an effective advisor and mentor to residents and learn how to teach caring attitudes and empathy.
"We knew we had to develop a curriculum that was interactive," says Branch. "You have to practice it.'' As an example, in one role-playing exercise, the participating faculty are faced with a patient-doctor scenario where the patient is admitted for an infection s/he received from using drugs. The patient is very sick and also a difficult person to work and communicate with. In the exercise, two of the faculty act out a conversation the doctor and patient might have about treatment options. They reflect on what they learned about building strong relationships with patients and how to show empathy in difficult situations. They then debrief with the group, discussing what went well and what they would change about the interaction in the future.
When the groups are not role-playing they are sharing success stories from the field or having discussions about patient/doctor boundaries, avoiding burnout or keeping a healthy work-life balance.
Scaling Up
"Humanism is a professional trait that is learned and can be taught", says Branch. "If we can teach it to all faculty, we can expect to see a big impact on the quality of care."
"The fragmentation we see in medicine today and the business-oriented model of health care we now have has undermined that human quality in medicine that patients want," says Branch. "Patients don't want to be treated like a disease, they want to be treated like a person."
According to Branch, a program like this takes very little to get off the ground "Faculty want to do this, and institutions just need a little bit of support to get them over the threshold," says Branch. "That is why grants like the one we received from the Macy Foundation are so important. Only a handful of organizations currently support this sort of work. We hope that in the future more organizations will see how important it is."
Impact
As part of the program evaluation, interns and medical students fill out a questionnaire and rate participating faculty on whether they are influential, positive role models. "We are looking to see if faculty that took part in the program are making an impact, in terms of how they are perceived as humanistic doctors that care about their patients as people,'' says Branch To date, results of the program have been overwhelmingly positive, and eight of the ten schools supported by Macy plan to continue the workshops and build up the program.
"The biggest thing for me is hearing from the participants that the program is the most important thing they are undertaking," says Branch. "They explain to me that this program provides them with so much support and helps builds relationships with their peers that they wouldn't have otherwise been able to do."
*Institutions supported with Macy Funding
Yale University
Stanford University
Boston Children's Hospital/Harvard University
Indiana University
Penn State University
Medical College of South Carolina
University of North Carolina Chapel Hill
Vanderbilt University
University of Virginia-Charlottesville
Medical College of Wisconsin