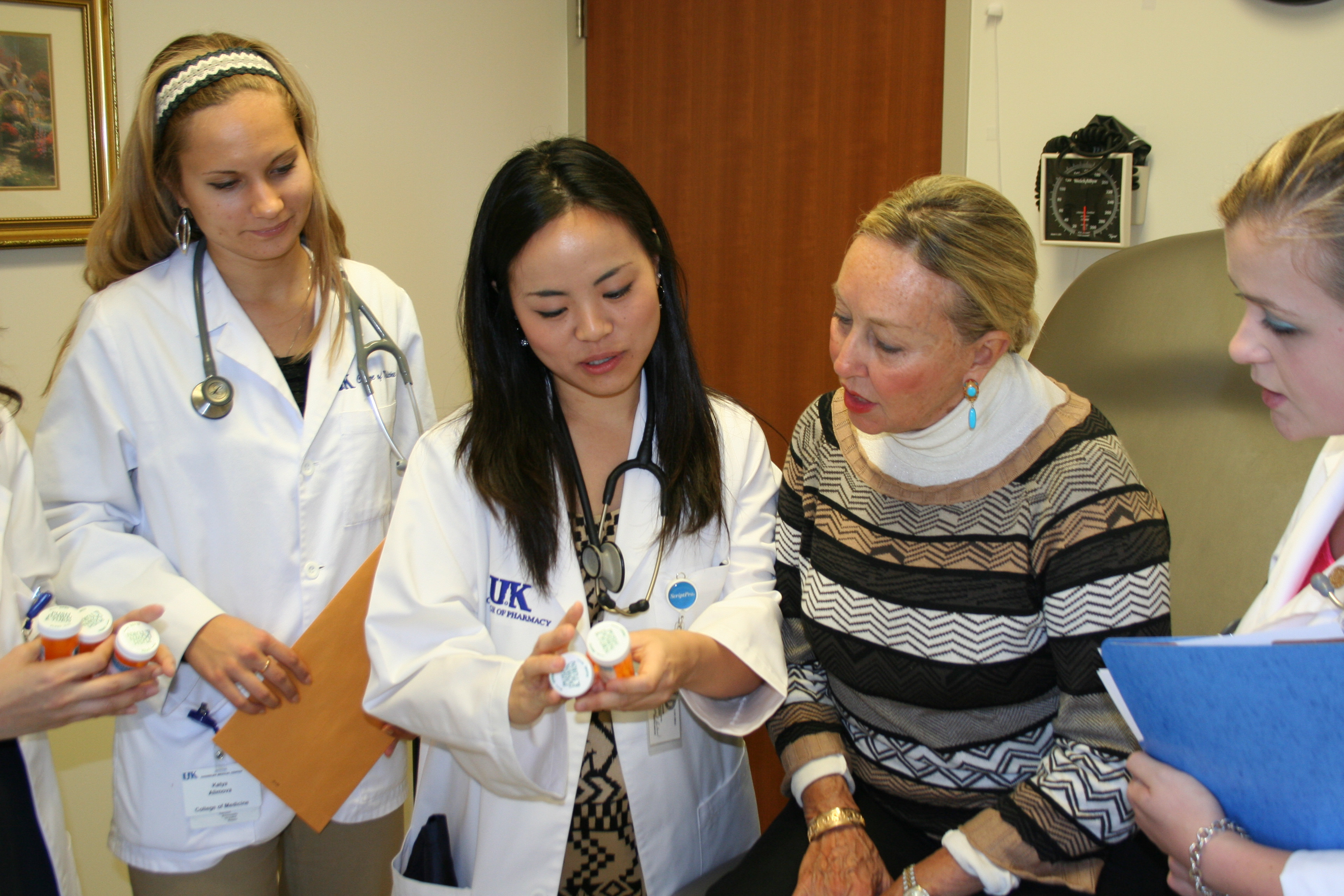 A consortium of five southeastern universities is developing a blended interprofessional education curriculum that combines online learning with the more traditional face-to-face instruction and experiential learning that occurs as students transition from the classroom to early clinical experiences.
"When students move out of the classroom and into the clinic, the model of education is typically quite profession specific. Even though we may talk about collaborative practice, students may not be able to actually participate in similar models of care early, or ever during their clinical training. By using e-learning, we are able to fit an activity into the curriculum that fundamentally requires students of different professions to work together to solve common problems that they are each seeing in their respective practices," explains Andrea Pfeifle, director of the Center for Interprofessional Healthcare Education, Research and Practice at the University of Kentucky.
The five schools—the University of Kentucky, the Medical University of South Carolina, the University of Florida, the University of Mississippi Medical Center, and Vanderbilt University—are currently testing two online curricula and plan to introduce them to medical, nursing, pharmacy and other health professions students on all five campuses this fall and next spring.
Taking a Transitional Focus
The curriculum engages interprofessional teams of four-to-six learners to work together to complete eight modules that introduce them to a team-based approach to applying the principles of patient safety and improving transitions of care.
Targeting students as they move through the educational continuum gives them the opportunity to discuss what they've learned in the classroom, and apply their newly acquired skills in the clinical setting.
For example, in the Applying the Principles of Patient Safety curriculum, students are instructed to identify a patient safety issue they've encountered in their clinical experience and work with their team to address it. In the Improving Transitions of Care curriculum, students are challenged to think of a patient they are working with who is vulnerable and is going through a transition, and work together to develop a patient-centered transition of care plan.
"Interprofessional groups of students are exponentially creative and produce at a much higher level than we expect. They can really jump in and start producing quickly," says Amy Blue, PhD, Associate Vice President for Interprofessional Education – Health Sciences, University of Florida.
The Benefits of E-Learning
By using e-learning, the Consortium hopes to address some of the logistical challenges of providing interprofessional education, such as bringing students together who are based on different campuses for classroom instruction and clinical training.
"From a practical aspect, some of our students may be the only learner in the setting and the modules provide them with an opportunity to connect and share with other learners. It also allows us to easily work across institutions, for example, at Vanderbilt we are working with two different pharmacy schools to implement the curriculum," explains Mavis Schorn, PhD, Senior Associate Dean for Academics at Vanderbilt University School of Nursing.
Online learning not only helps overcome many of the practical challenges of interprofessional education, it also offers a unique platform for building a standardized learning intervention that can be exported to other institutions.
"There are real parallels between what we're trying to do and the efforts of the growing open educational resource community. What we're building here are educational components that can be readily shared across educational sites – that's relatively unique for a brick and mortar institution like ours," says Rob Rockhold, PhD, of the University of Mississippi Medical Center.
Once the curriculum has been rigorously evaluated, the Consortium will make the eight e-learning modules available to other institutions.
A Unique Collaboration
Working across multiple institutions has had its challenges, as well as its benefits.
"It's been a big bite to take. We had to tackle the diversity across the institutions on top of all the standard challenges institutions face when doing interprofessional education, says Pfeifle. "We started with sheer willpower, and now we have a model that is really proving to be productive."
"Heterogenity is incredibly helpful," says Rockhold. "Being able to test a standardized learning intervention in a lot of different contexts has given us great insight into what makes a difference and where we need to allow for customization."