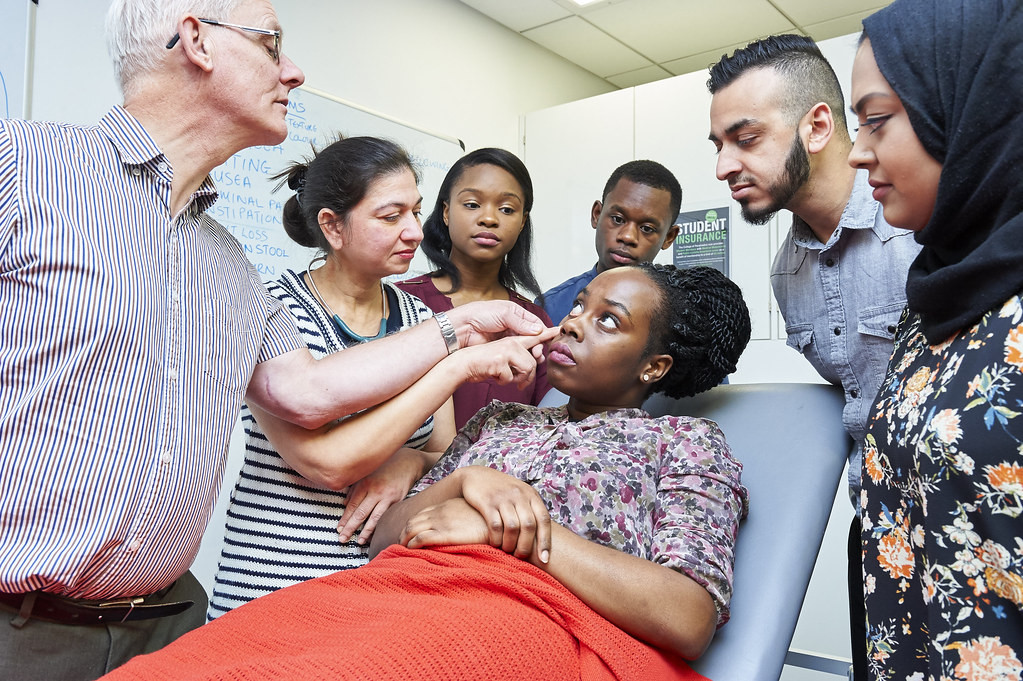 Ask any new medical intern what worries them most about beginning their residency, and they will undoubtedly tell you two things.
First, they fear unintentionally hurting a patient.
Second, they worry about losing their humanity due to stress, sleep deprivation, and time away from family, friends, and other activities critical to a full life.
As a former program director and then a dean for medical education at The University of Chicago, I welcomed new interns every year for several decades.
And every year, when I asked our newest interns to name their greatest fears, without fail, those incoming interns gave me the same two answers.
It's easy to forget just how vulnerable these new doctors, fresh out of medical school, are.
They're making an incredible leap—and the anticipatory anxiety is significant. While the majority of graduates of United States allopathic medical schools report on the Association of American Medical Colleges' Graduation Questionnaire that they feel prepared for residency, when the day arrives, most admit to worries about what lies ahead.
There may be a large gap between what residency program directors expect and what new residents can actually do. For example, in a 2013 survey published in Family Medicine, more than 80 percent of family medicine interns said they could independently perform only one-third of the 15 procedures expected of them by residency program directors.
People who go into medicine tend to be high achievers. They are aware of the expectations that others have of them, and they tend to hold even higher expectations for themselves. But they are still new to their craft, still building their clinical reflexes, memory strength, and clinical reasoning. They have yet to reach a high level of practice or confidence in those clinical instincts, which means they may experience more stress in managing the multiple decisions required in their new roles as physicians.
Throw in the stressful, fast-paced environment in which they work long hours, and lack of sleep, and they are at high risk for isolation, self-doubt, and burnout.
The good news is that medical schools and residency programs are doing more to help graduating medical students make healthy transitions to residency.
Most residency programs have expanded their intern orientations from one or two days to one or two weeks. These expanded orientations take interns through a series of "boot camp" experiences with simulated patients and scenarios focused on patient safety and quality. The idea is to give these new team members a better sense of what happens on the job and how to make "real-life" decisions about patient care.
Increasingly, medical schools are also offering capstone courses in the months prior to graduation so that there is a culminating experience geared to the specialties in which the students have matched. The University of Michigan Medical School launched its boot camps for fourth-year students in 2009, with curricula structured around the Accreditation Council for Graduate Medical Education's entry-level milestones. The program started with surgical residents, but has expanded to encompass all specialties. These curricula also include a heavy focus on simulation-based active learning. Students are presented with mock scenarios created by nurses and asked to respond as if they are already residents. They not only get to practice these skills but also learn to appreciate how much they can learn from nurses. In addition, they meet with current residents to talk about the work and life challenges of medical residency.
These programs are working. A 2016 study by the University of Michigan's Dr. Helen Morgan and colleagues showed that the courses do improve students' knowledge and can help bridge the gap between medical school and residency.
Similarly, New York University School of Medicine offers a simulation program called WISE On Call, a collection of 12 multimedia modules that train medical students, physician assistant students, nursing students, and beginning interns through a symptom-based review of conditions they are likely to encounter while on call.
These kinds of boot camps and simulation programs help transitioning medical students better understand their role on the medical team and the context in which they'll be working. In addition, these experiences help them sharpen their clinical reasoning and give them an opportunity to practice away from the high-stakes environment of direct patient care.
Many residency programs are addressing burnout by providing education and resources around physical, mental, social, and professional wellness. Resident wellness committees can help build communities of support for residents by organizing social outings and creating opportunities for residents to talk and share experiences. Residents may benefit from having an academic coach who works with them to advance their goals, celebrate their successes, build their confidence, and address symptoms of burnout.
Over my career as a program director and dean, I had the privilege of helping train hundreds of interns and residents, and it was among the most gratifying experiences of my professional life. The residents are the future. Program directors and Designated Institutional Officials, together with their teaching faculty, help shape that future through their teaching and supervision in hospitals and clinics all across America. Importantly, nurses, pharmacists, social workers, and many others play similarly significant roles in the transition for new interns and ultimately the journey of physicians.
Congratulations to our nation's newest physicians and thank you to our program directors and their faculty, to our nurses, and to the many members of our health teams. The latest coursework and programming in medical schools and residencies will help ease the transition for our new physicians, while delivering the highest quality patient care and aiming to create cultures of wellness and health throughout our systems of care. July is just around the corner— let's get started!