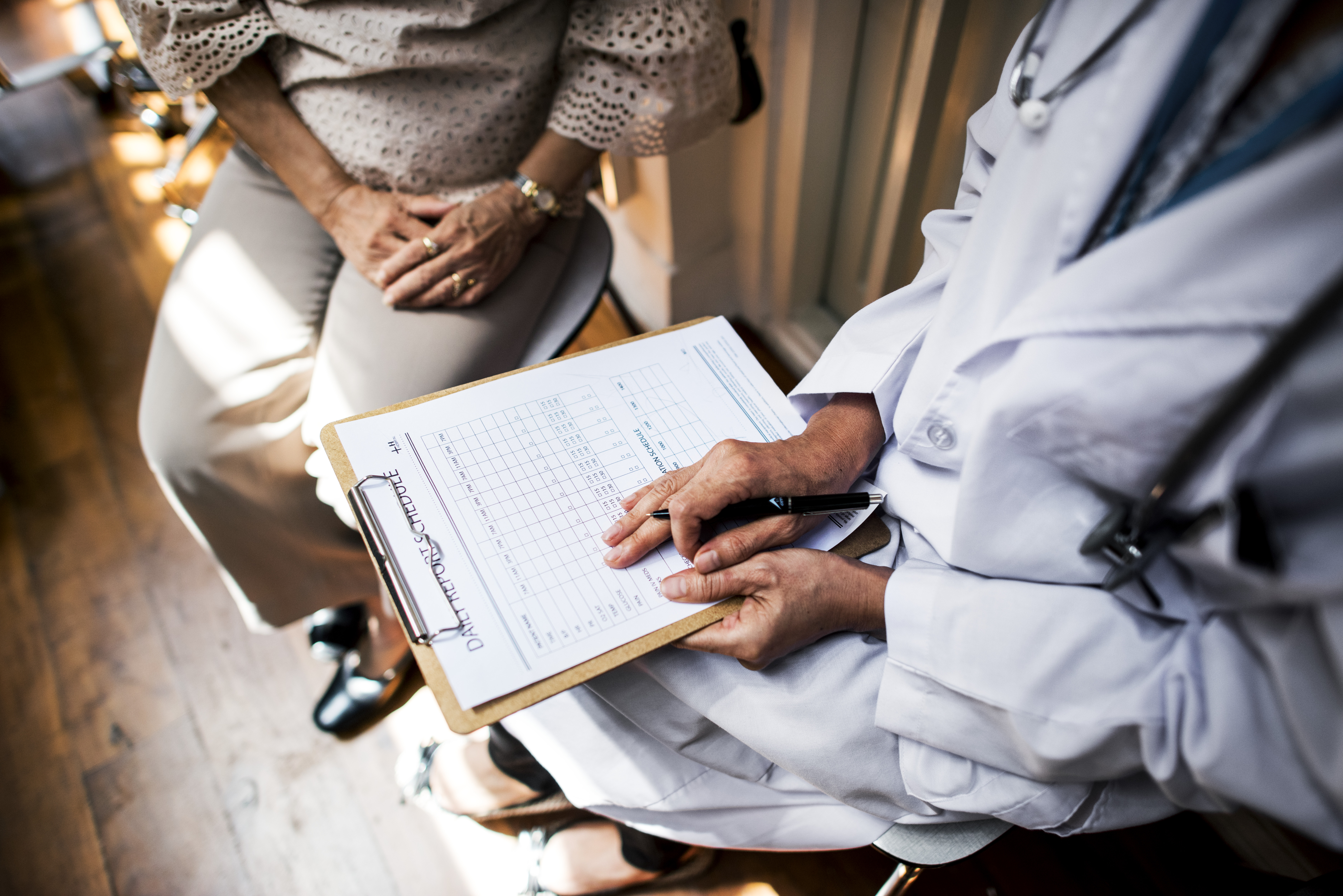 With the launch of the Macy President's blog at the beginning of 2020 and the announcement of our new strategic plan, I find myself reflecting on the history of the Foundation. This April marks the 90th anniversary of the Macy Foundation, which was established on April 24, 1930. To celebrate this milestone, we intend to highlight topics related to equity and to women in health professions education in blog posts throughout the year. As I outlined in my blog post last month, and as the current pandemic further underscores, equity is one of the day's most pressing issues; and women's voices, which have long been underrepresented in leadership positions in health and health care, are vital to the well-being of our society.
These topics—history, women, equity—coalesce in an issue that demands our focus and action: starkly poorer maternal health and outcomes for black women. Serena Williams experienced it. Beyoncé experienced it. If inequity can affect two of the world's most renowned black women—women who have the means and opportunity to access quality medical care—what can we do to address it?
The 90th anniversary of the Josiah Macy Jr. Foundation is an opportune time to comment on our organization's history of supporting advances in obstetrics care, to discuss the inequities black women face when receiving such care, and to invite you to share your ideas for how we can do better.
A History of Supporting the Field of Obstetrics
The founder of the Josiah Macy Jr. Foundation, Kate Macy Ladd, had many philanthropic interests related to medical care, largely because of her own experiences with illness. She lived much of her life in a state of convalescence and suffered a miscarriage early in her marriage. She had great empathy for those who experienced similar circumstances.
Although we do not begin to see a vested interest from the Macy Foundation in improving the field of obstetrics until around 1955, support at that point—and for many years to come—was substantial. The Foundation conducted a study to assess the field of academic obstetrics and initiated programs at several medical schools aiming to attract promising students to the specialty. In 1963, the Foundation endowed chairs in obstetrics at Columbia and Harvard medical schools, both of which still exist.
In the early 1990s, the Macy Foundation sponsored a conference focused on "The Obstetrician/Gynecologist in the Twenty-First Century: Meeting Society's Needs." The conference discussions focused on defining the obstetrician/gynecologist of the future, ethical issues and public policy, quality assurance, and the social contract between obstetrician/gynecologist and the patients they serve. Several of the conference recommendations emphasize advocating for and attending to the needs of women of color and poor women in particular. At another Macy Conference in 1998, Dr. Robert Dillard acknowledged the ongoing issue of poor infant mortality rates and recognized the troublesome disparity in mortality rates between black and white infants. Dr. Dillard proposed a new approach to health services for women of childbearing age, combining elements of medical care and public health services as a way to direct women toward the resources they need most.
Even more recently, the Macy Foundation funded a collaborative project bringing together the American College of Nurse-Midwives (ACNM) and the American College of Obstetrics and Gynecology (ACOG). Maternity Care Education and Practice Redesign launched in 2017, and, in part, aims to address poor maternity care outcomes in the U.S . The project is already showing evidence of improved understanding between providers within the obstetrical care team; midwifery students and obstetrics-gynecology residents better understand one another's backgrounds, professional education, and unique roles.
I highlight this aspect of the Foundation's history not to rest on our laurels. Rather, I wish to show that our objectives today are not an extreme deviation from our past but an amplification of what our founding leaders thought important.
The Reality of Today's Maternal Care for Black Women in America
In late January 2020, the Centers for Disease Control released data regarding maternal mortality rates based on race and Hispanic origin. The data are truly staggering. The results show that the maternal mortality rate for non-Hispanic black women is nearly double that of non-Hispanic white women (37.1 deaths per 100,000 births vs. 14.7) and more than triple that of Hispanic women (11.8 deaths per 100,000 births) . These rates have been consistent throughout the last 15+ years—a trend that begs us to act with urgency.
Not only do we have data to urge us forward, we also have powerful personal stories. In 2018, the New York Times published an affecting piece focused on the experience of one black woman, Simone Landrum, who delivered a stillborn daughter and nearly died after receiving poor medical care. This story invited readers to share their own experiences of poor pre- and post-natal care, a call that yielded hundreds of responses echoing experiences similar to that of Ms. Landrum. Some of the published anecdotes come from women who are physicians themselves. They shared stories of feeling dismissed after raising concerns about their prenatal health, and many had to advocate fiercely for themselves in order to receive adequate care.
In the midst of the COVID-19 pandemic, we are seeing changes in the health care system that may disproportionately hurt black women. As Monica R. McLemore, RN, PhD, Assistant Professor in the Family Health Care Nursing Department at University of California, San Francisco, highlights in her Scientific American opinion piece, some New York City hospitals are restricting spouses and doulas from the delivery room. While the restriction is meant to protect those involved in the birth experience, the lack of a support system or advocate could also lead to undue harm for black mothers, who are more likely to experience mistreatment or lack of support from staff — as the many anecdotes in the New York Times can attest.
As Dr. Amanda Calhoun, an adult/child psychiatry resident at Yale School of Medicine and also a woman from an underrepresented group, stated during her recent Grand Rounds presentation, "Many patients who look like me do not trust the medical system, because the medical system has not yet proven itself to be trustworthy. And although I am a proud member of the medical system, to be honest, I don't always trust it either."
Her bold statement struck a chord with me. There is much work to do in building this trust.
We Must Do Better
Some of the inequities and injustices facing our country today carry with them decades or even centuries of history that makes righting the path a difficult endeavor. But as we are seeing with the #MeToo movement, change is possible as voices come together and plans mobilize. Dr. Arline Geronimus has been researching the effects of racism on health for many years. Her 1992 paper in Ethnicity & Disease introduced the idea of "weathering": that the cumulative effect of racism on black women negatively impacts birth outcomes. Dr. Geronimus's hypothesis suggests that some solutions may be found at the intersection of science, medicine, and public health.
With the Macy Foundation's history of supporting research related to obstetrics care, we believe focusing on maternal health for black women stays true to something valued by Kate Macy Ladd while also staying attuned to doing better for today's society. Our new strategic plan leads with a priority to promote equity, diversity, and belonging in health professions education. One significant piece of this priority area aims to eliminate harmful biases in care for patients. The plan also introduces priorities to increase collaboration among health professionals and to prepare these professionals to navigate ethical dilemmas. The issue of maternal health for black women touches on all these areas, and I believe Mrs. Ladd would be deeply proud to support the type of work that leads to better maternal care for black women.
We encourage those who have proposals that address these areas of equity, collaboration, and navigating ethical dilemmas—including proposals that would lead to better maternity care for black women—to share those ideas with us and apply for funding. Owing to our foundation's focus on early learners, proposals should involve students, residents, graduate students, and/or fellows who have an active role in the clinical learning environment. We are proud to be the stewards of Kate Macy Ladd's vision and look forward to working alongside you to improve health for all.