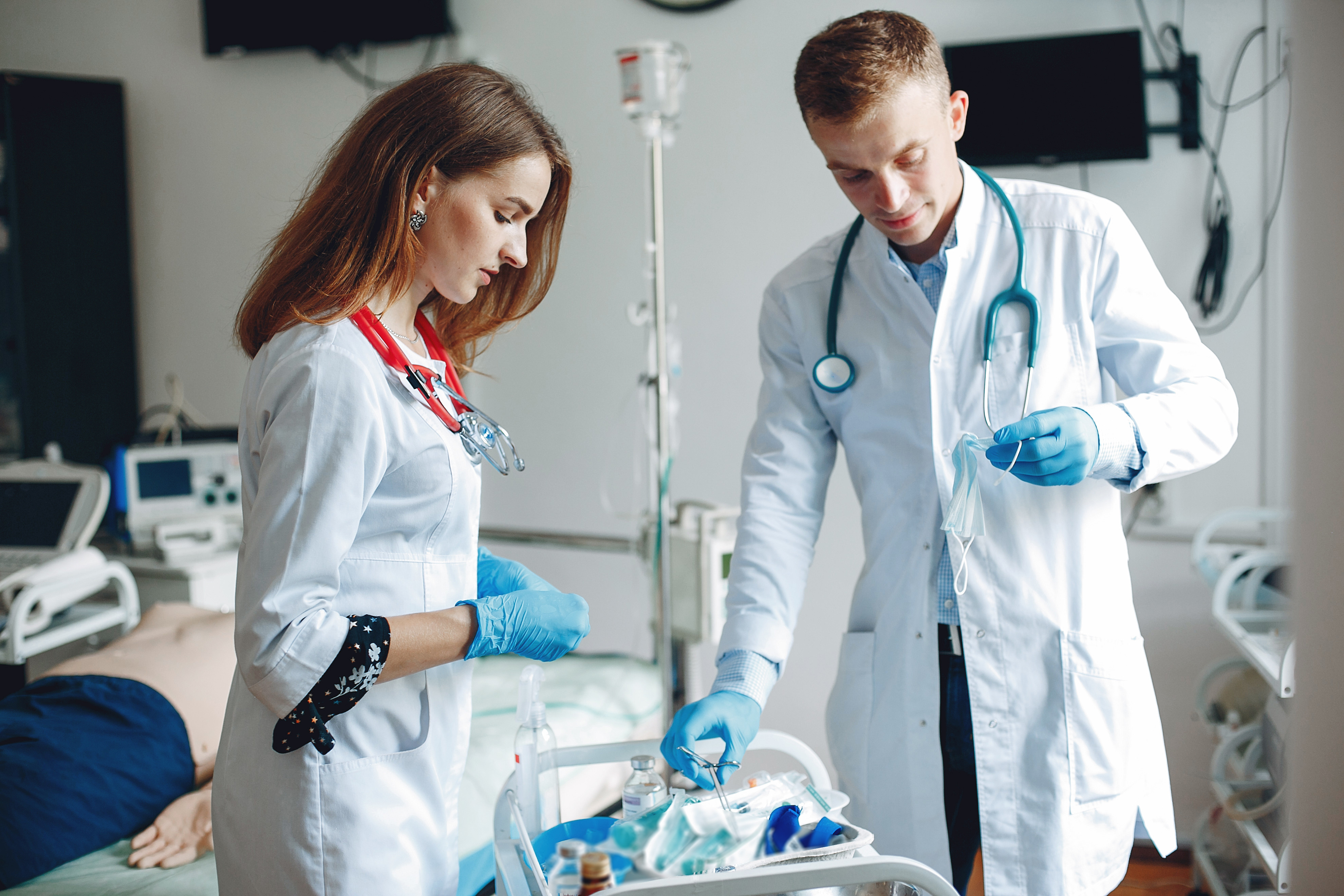 My mother-in-law has all the culinary superpowers of a stereotypical Polish babcia (grandmother). Perfect pierogis? Check. Scrumptious skubaniec? Check. She turns every meal into an experience your taste buds will not forget. Perhaps her most underrated, but not-to-be-missed, product is her homemade bread. Nothing exotic, but always light as a cloud with an ear-pleasing crunch on the outside; perfect to complement almost any meal. When the pandemic struck, my wife and I were determined to bake a reasonable replica of Babcia's bread in our own home. A text exchange of recipes, some FaceTime consultations, and VOILA! Our bread was not far off from Babcia's.

How did two baking novices pull this off? Simple—follow the recipe. If the same ingredients are mixed and baked in the same way, you are likely to end up with a similar (though not exact) product. It certainly works for bread, but does it work for medical education?
In the 19th century, medical education in the United States was loosely regulated, if at all. Some people became physicians through apprenticeships, and others through lecture series. There were variable paths to becoming a doctor, and as a result, extremely varied quality of patient care. But in 1905, an organization that would become the Association of American Medical Colleges (AAMC) adopted a set of minimum standards for medical training, which included the now-familiar two years of basic sciences and two years of clinical training seen in many U.S. medical schools. These standards paved the way for the current predominant training paradigm in which time-in-training is used as a surrogate for competence. Once a medical trainee completes a curriculum, they are largely presumed ready for unsupervised practice. However, competency-based medical education (CBME) has been embraced in recent decades as a better training model.
In CBME, we begin with the needs of our patients and healthcare systems, define competencies that learners will require to meet those needs, and design curricular and assessment programs accordingly. In other words, instead of focusing on curricular standardization, CBME focuses on outcome standardization and works backward to design education systems.
This returns us to Babcia's bread. Can we expect the oven of standardized curriculum to produce similar loaves of learners? Recent CBME studies have given us a clue. Multiple studies have shown that there is significant variability in how quickly each learner gains expertise. Some learners achieve competence more quickly than others. Learning curves are variable. If this is true, then we need to have individualized, flexible curricula to meet our learners' needs and achieve standard educational outcomes. Indeed, competency-based time-variable training [HT1] [KB2] (CBTVT), a model in which learners progress based on competence rather than simply time-in-training, is a noted corollary to CBME, but many implementation challenges remain. CBTVT requires robust programmatic assessment (including strong supporting validity evidence) and clinical care system changes to allow for learner flexibility within a curriculum. We are trying to retrofit a system built for curricular standardization to now accommodate CBTVT, and we must expect bumps in the road.
CBTVT is not a totally novel concept, though we need to better understand the feasibility and impact within the United States. In 2017, the Josiah Macy Jr. Foundation held a multiday conference titled Achieving Competency-Based, Time-Variable Health Professions Education which gathered leaders in nursing, medicine, pharmacy, and higher education to approach this issue. The conference proceedings[HS3] provide an excellent review of the practical and theoretical considerations for CBTVT and note that "Early adopters can help pave the way for those that follow." Multiple CBTVT pilots are ongoing in the United States in both UME and GME, and University of Cincinnati is joining them. We are piloting CBTVT with a subgroup of residents in internal medicine through our TIMELESS (Transitions in Internal Medicine Education Leveraging Entrustment Scales and Scores) program, leveraging our robust program of assessment and engaged MedEd leadership team to make the leap to time-variability. Two resident volunteers from each post-graduate year are progressing through training based on entrustment ratings rather than simply time-in-training. Our program evaluation will aim to understand CBTVT's effects on learners, frontline assessors, the clinical competency committee, and the program. We also hope to describe feasibility and sustainability of CBTVT within our program and institution, while describing challenges and barriers that remain.