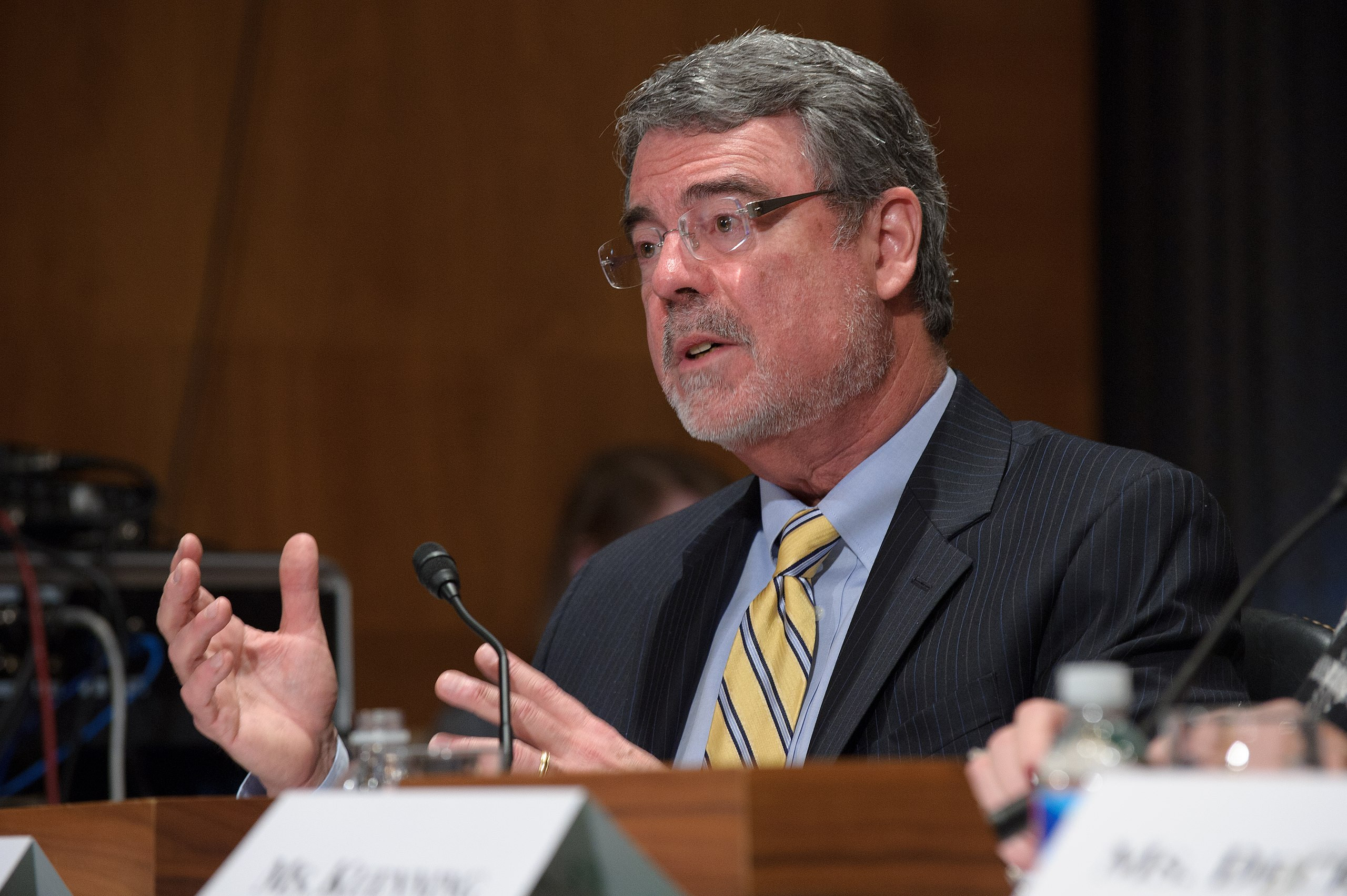 The Josiah Macy Jr. Foundation wishes to remember and celebrate the life and legacy of Dr. Fitzhugh Mullan, a friend to the Foundation in many ways.

Dr. Mullan's extraordinary life was marked by an outspoken commitment to social justice within the health care system. This passion began early in his tenure as a medical school student and continued throughout Dr. Mullan's esteemed career. He rose to such prominent positions as Director of the National Health Services Corps and Assistant Surgeon General.
Dr. Mullan's true legacy can be found in his lasting contributions to the practice of medicine and to health professions education. As the Foundation places a renewed focus on cultivating strong clinical learning environments throughout the health professions, Dr. Mullan's visionary ideas and recommendations serve to help guide our work. Through the now-named Fitzhugh Mullan Institute for Workforce Equity, one can find such influential programs and initiatives—in all of which Dr. Mullan took a leadership role—such as the Beyond Flexner Alliance, Atlantic Fellows for Health Equity, and Residency Fellowship in Health Policy.
Among the many ideas that Dr. Mullan pushed to the fore, one was that of the social mission in health professions education, a concept that gained prominence in 2010 after the publication of "The Social Mission of Medical Education: Ranking the Schools" (Mullan, Chen, et al, Annals of Internal Medicine). As Dr. Mullan went on to later describe in a 2017 JAMA Viewpoint piece:
Social mission is about making health not only better but fairer—more just, reliable, and universal. It focuses on the purpose of education in the health professions, the ethical dimension of what it is to be a teaching institution and to whom the institution is accountable. What will the graduates of the school, generalist or specialist, learn about the health disparities in their communities and their potential roles in reducing them? Will they gain an understanding of the challenges of diversity in the health professions? Will they be taught to respect and protect medical resources? Will these missions be modeled by their faculty? Will the education they receive prepare them to be practitioners and leaders in a transforming health care system?
These questions strike at the heart of the Macy Foundation's interests for the future of education within the health professions. We are deeply grateful to Dr. Mullan for his unwavering commitment to see that such aspects of education are researched, and that both policy and practice are changed to create a positive shift toward more equitable care.
We will deeply miss our friend and colleague, Fitz, and will work diligently to continue our efforts in health professions education inspired by his legacy.
For more information on Dr. Fitzhugh Mullan's life, we invite you to read more in the following tributes: