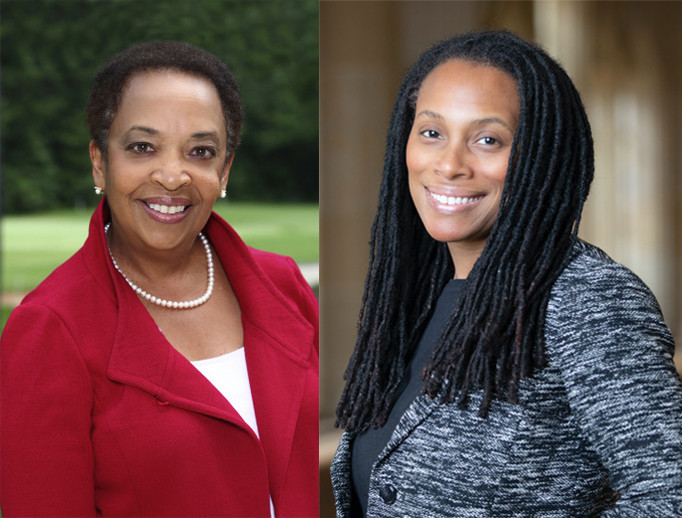 In celebration of Black History Month, we are pleased to share the stories—by way of interviews conducted via Zoom and email—of accomplished Black men and women in the health professions. Through this series of blog posts, we hope that fellow health professionals, both those practicing today and future generations, will be inspired by the remarkable contributions, significant achievements, and powerful insights of those we interviewed. We begin this series by talking with two Black women leaders in medicine—Marcella Nunez-Smith, MD, MHS, and Eve Higginbotham, SM, MD, ML.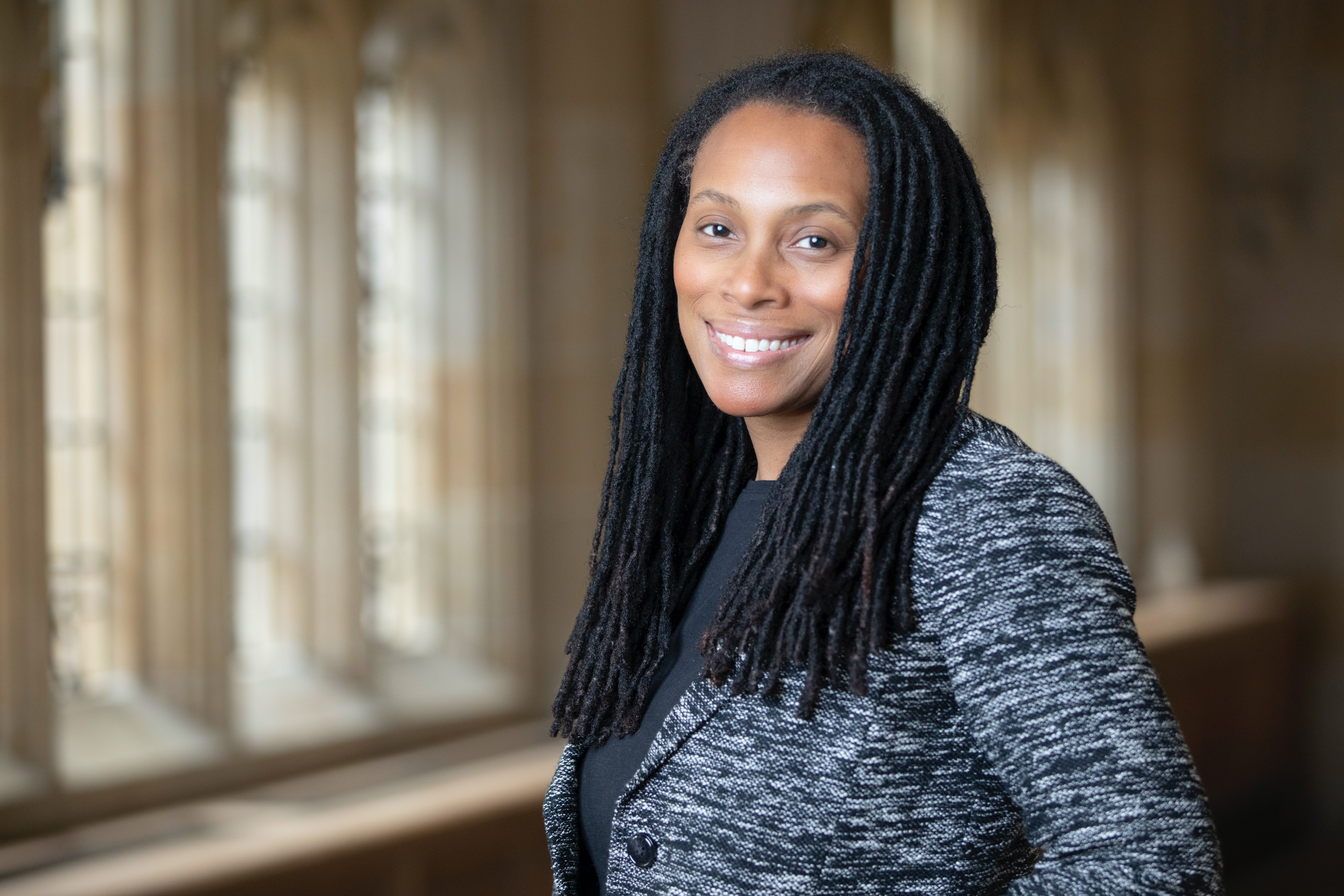 Marcella Nunez-Smith, MD, MHS, is Associate Professor of Internal Medicine, Public Health, and Management at Yale University. She also serves as Associate Dean of Health Equity Research at Yale School of Medicine. The Biden-Harris administration recently named Dr. Nunez-Smith as Chair of the COVID-19 Health Equity Task Force. In 2010, Dr. Nunez-Smith received a Macy Foundation Board Grant to support Promotion and Retention of Diversity in Medical Education (PaRoDiME), a project aimed at researching the racial/ethnic distribution, promotion rates, and turnover rates of faculty in medical schools.
Who or what were the most important elements to your success as a leader in medical education?
I have been fortunate and have had the most incredible mentors throughout my journey in medicine and medical education. Training can be exhausting—emotionally, physically, and psychologically—but I had people around me who reminded me of the importance of this work. Certain faculty I had in medical school, and mentors I had during my residency, helped me to situate the physician's work in larger, urgent social problems. Additionally, the mentorship I received during my Robert Wood Johnson Foundation Clinical Scholars fellowship really helped me to drill down into health and healthcare equity research and leadership.
What aspect of Black History is most relevant to your personal journey as a health professional?
As a healthcare professional, I have been very aware of the institutional racism that is ingrained in our medical and healthcare systems.
As a medical student, I was president of my medical school's chapter of the Student National Medical Association (SNMA). The National Medical Association was founded essentially because physicians of African descent in the United States were excluded from organized professional societies. Basically, they were prevented from getting privileges and licenses to practice in hospitals. That was one of the structural tools used to segregate healthcare. So even though it was not explicit, the fact that the SNMA existed spoke to the legacy of workforce discrimination and bias in our healthcare system.
As a physician, I understood that I was trying to make my way in a system that had resisted, for so long, my presence. And I also understood that patients of color were moving through this same system, which was not always welcoming.
Your role as Chair of the Biden-Harris Administration's new COVID-19 Health Equity Task Force will offer the opportunity to make an impact on policy and health care on a national stage. What advice would you share with those in the health professions who are eager to affect change through advocacy and policy efforts, be it locally or on a larger scale?
There are so many urgent challenges that need to be addressed. But there are also opportunities to respond to these challenges in meaningful ways.
The Biden-Harris Administration is working to set up nation-wide systems to address the healthcare inequities ingrained in our system, and this simply cannot be done without those healthcare professionals and community members who are committed to this work. We are so grateful to them.
We know that the racial disparities we have seen throughout the COVID pandemic are the product of structural and institutional inequities—in access to healthcare as well as in all of the social factors that disproportionately shape our health outcomes. As health professionals, we need to try to understand the way that food insecurity, housing instability, environmental pollution, access to education, among many other social stressors, are causing health disparities. And we need to build systems that can address these disparities at the root cause.
In our near-term response to COVID, and especially as we continue to ramp up our vaccine rollout, health professionals can make sure that they are communicating in ways that make sense to communities. Language, literacy, cultural ideas about healthcare—these factors shape communities' willingness to engage with the healthcare system. Healthcare professionals are crucial in building vaccine confidence and building trust in our broader public health response. The relationships they make with communities can save lives.
For my colleagues in the health professions, I would urge you to continue to partner with community groups and community organizations. These partnerships are essential to addressing both urgent needs such as those that have arisen due to COVID-19 and also for addressing long-standing social and structural determinants of health.
For example, health professionals from Yale and Southern Connecticut State University, as a part of the Community Alliance for Research and Engagement, partnered with the New Haven Coordinated Food Assistance Network to establish an emergency food task force for New Haven during the COVID-19 crisis. Together, they scaled food delivery to home-bound community members. That is just one example of community and health professional partnership.
These relationships need to be continually developed over time so they are prepared to both quickly respond to emergencies, such as COVID-19, and also work on long-standing issues. Yale School of Medicine has been partnering with community leaders and organizations for more than 15 years through a steering committee of community stakeholders from the Center of Research Engagement.
Additionally, take advantage of any opportunity to become involved with government or policy groups that seek to address these concerns and advocate for your medically marginalized patients and those living with a high social risk. Participate in local task forces to address health equity in your area. If one does not currently exist, advocate to establish one.
There are many urgent health equity challenges that need to be addressed. But there are also opportunities to adopt and innovate best practices to address these challenges. We can use our power, voice, and influence to achieve structural change and health justice.
Where are you finding hope that there will be meaningful change for Black Americans in 2021?
This past year has been more challenging than any of us could have predicted, but it has also brought some fundamental, structural problems into public consciousness. There are conversations happening now that are long overdue—conversations meant to address the historical patterns of inequity that permeate our whole society.
I am energized by the number of people, in all walks of life and in all institutions, that are newly committed to addressing these problems, and I am hopeful that we are putting structures in place to make long-term change.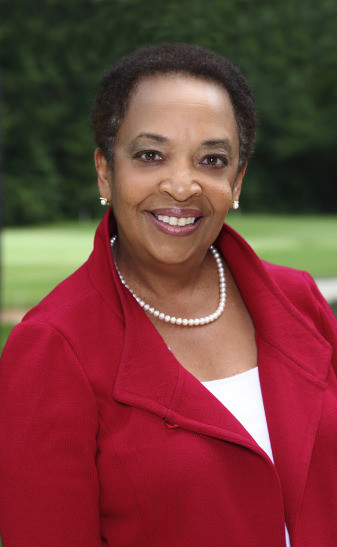 Eve Higginbotham, SM, MD, ML, is Professor of Ophthalmology and the inaugural Vice Dean for Inclusion and Diversity of the Perelman School of Medicine at the University of Pennsylvania. She is also a Senior Fellow at the Leonard Davis Institute for Health Economics and Professor of Ophthalmology at the University of Pennsylvania. Dr. Higginbotham is a member of the Macy Foundation's National Advisory Committee, a select group of accomplished health professionals who guide the Macy Faculty Scholars Program and provide career advice to the Scholars.
Who or what were the most important elements to your success as a leader in medical education?
The people whom I have had the honor and pleasure of working with over the years—either as my mentors or my sponsors—have been especially important. There are key people in my life who have been effective mentors and sponsors, starting with my parents, both public school teachers. When I was growing up in New Orleans at the end of the Jim Crow period, having parents who helped me to understand what I was experiencing related to having to be in segregated spaces or that being only one of [pause] in a classroom was not my doing. Rather, these experiences were part of the system and the structured racism that existed. Understanding this, I did not grow up thinking there was a deficit on my part; rather, I understood that there were structured barriers to my success.
Going to a college such as MIT where you are one of only 100 women in a class of 1000, the intersection of racism and sexism was apparent to me. When I went to medical school, Dr. Mathea Allensmith was one of my role models. She represented a woman who had a laboratory, clinical practice, and a family, and was able to manage all of that. She was an important role model from a gender perspective.
My first department chair in my first job at the University of Illinois, Dr. Morton Goldberg, was my role model for how to be an inclusive leader. Even as a graduate of MIT and Harvard Medical School with research and papers, I had only one job offer, which made me realize the significance of racism in my field. However, the offer I received was the right job offer. It was the best time to be in Chicago, as Harold Washington was the mayor. Dr. Goldberg really set me on a path for success in academic ophthalmology. He brought me into the fold of leadership even as assistant professor, involving me in the strategic planning of the department.
As Dean of the University of Maryland, Baltimore, Dr. Donald Wilson hired me to be the first woman to chair an academic department of ophthalmology. He, too, was a mentor and sponsor.
And finally, Dr. Arthur Rubenstein, the former Dean at the University of Pennsylvania, was supportive of my fellowship with the Council of Deans. I did my project with him at Penn. He is a strong proponent for women in medicine.
What aspect of Black History is most relevant to your personal journey as a health professional?
The bravery of the Tuskegee Airmen is key for me, particularly because my dad was part of that legacy. People like Percy Julian who, against all odds, succeeded and contributed positively to science. I wrote an editorial about his life; he is not being celebrated in the way he should be now, given the role steroids have played in helping people survive COVID-19. There are so many figures in Black History whom I can relate to.
What advice do you have for Black women medical students who may wish to pursue a leadership role in the future?
The first thing I suggest to people is not to internalize the challenges that you experience in your institution. There are institutional barriers that can prevent access to opportunities that others have that you may not have. Recognize that this is beyond you. If you have a disappointment, accept it in the moment, but do not let it defeat you.
The second is to surround yourself with a mosaic of mentors and sponsors who can help you navigate the existing opportunities that come your way. Understand how to prepare yourself so that when these opportunities come up, you are one of the best candidates.
And finally, create a fabric of peer mentors, too. I think we as women need to develop a stronger network of support. This need is also true for Black women. As Black women, we can be strengthened by the support of all women. Intersectionality is key.
Where are you finding hope that there will be meaningful change for Black Americans in 2021?
I think about the events of May 25, 2020, as well as the incident in Central Park when a white woman wrongfully accused a Black man of threatening her—incidents when people simply say things that then become truth. In the wake of these events, I am finding hope because we have more allies in this struggle. These allies have cultural humility and empathy and understand that what one sees and experiences may not be the full reality. These allies acknowledge that we all have biases, and they try to understand how we can mitigate these biases to seek a new reality. They are willing to ask the key questions and practice constructive uncertainty, to borrow from Howard Ross's book Everyday Bias. Through constructive uncertainty, one is willing to be open to other explanations of an observation and not to accept what is on the surface.
The people in my own life who really seem to "get it" are the people who have some traumatic issue in their own lives, maybe a childhood illness or some challenge of their own. On May 25th, the portal to understanding became even wider. Even if you had not had such a challenging or traumatic experience yourself, at least you could see with your own eyes the experience of George Floyd.
Please feel free to share any additional comments, namely related to your growth as a leader in medicine.
One of the reasons why I am excited to join the Macy Foundation's National Advisory Committee is because it provides an opportunity to help others learn the necessary skills to lead and inspire. We need more opportunities like this; the AΩA Fellowship and ELAM are two other examples. We need more of these structured programs that are explicit in teaching people how to be inclusive leaders. Leaders can be born, but any set of skills and talents can be groomed to work at a higher level.
I will also share a story that highlights why I can buy into this revolutionary spirit found in many medical students today. I appreciate the enthusiastic voices and energy of the students. There was a Sounding Board article in the New England Journal of Medicine, written by one of our professors when I was, I believe, a second-year medical student at Harvard. This was just before I was to take Step 1. The article was passed around the class and we were shocked because it became clear that this professor thought African Americans were bringing down the quality of medicine and that there should not be any initiatives aimed at diversifying medicine. The article was so explicit that it was injurious. We had a rally of African American students where we called for the firing of the professor. He was tenured, so the firing did not happen, but we wanted to have some sort of response from the administration. The administration did acknowledge that the professor's position was not the school's position, but we wanted more. I also resented, at the time, the fact that I was trying to focus my energy on studying for Step 1, but that I had to share my energy with this other effort. So, I appreciate students rallying around the issues because it is meaningful, and because it pushes us, as senior leaders, to do the right thing.