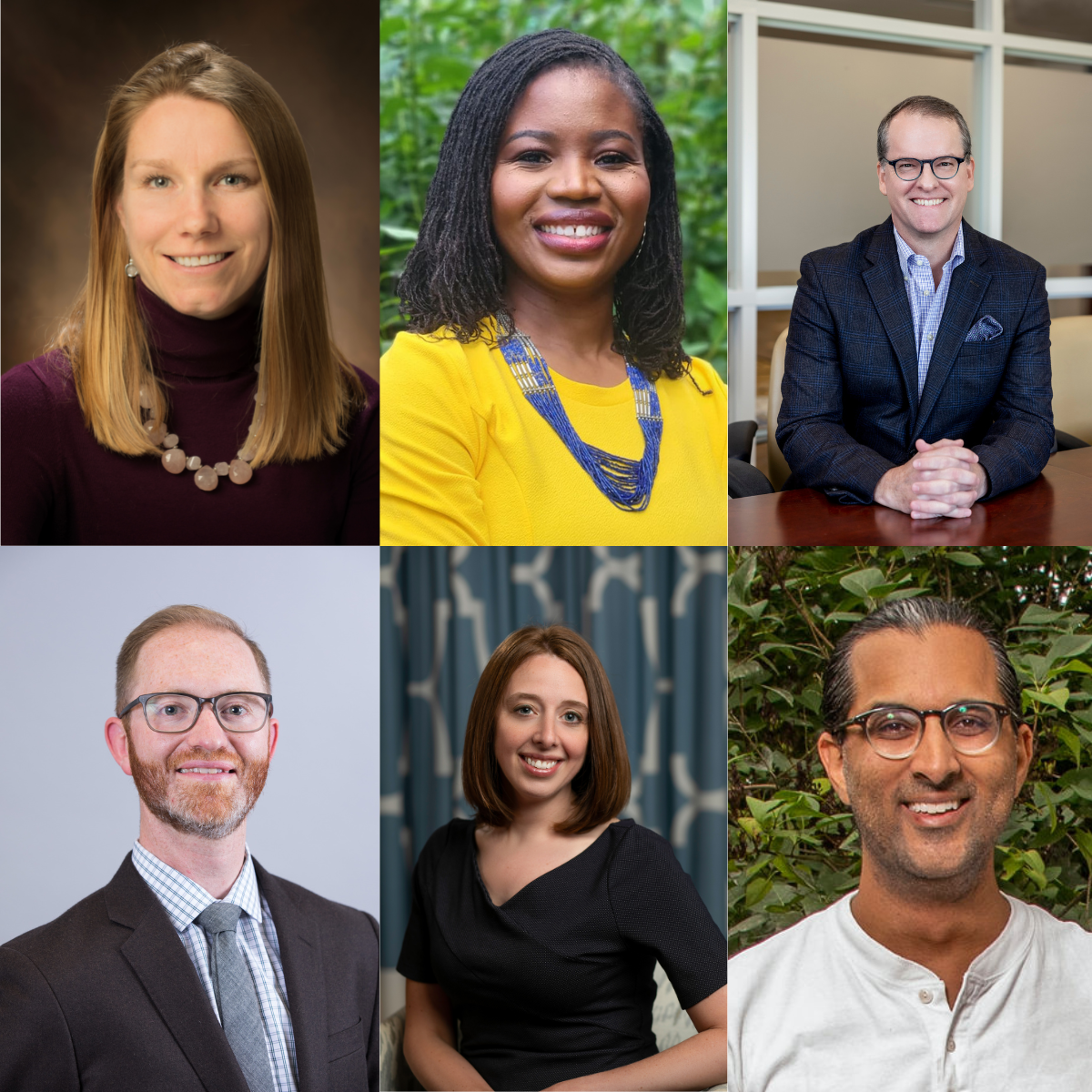 We are delighted to announce our new class of Macy Faculty Scholars!
Sara Arter, PhD, RN, Miami University Department of Nursing
Andrew Dwyer, PhD, FNP-BC, Boston College, William F. Connell School of Nursing
Olanrewaju (Lanre) Falusi, MD, MEd, The George Washington University School of Medicine and Health Sciences
Brenessa Lindeman, MD, MEHP, University of Alabama at Birmingham Heersink School of Medicine
Geoff Stetson, MD, University of Illinois Chicago College of Medicine
Rahul Vanjani, MD, MSc, The Warren Alpert Medical School of Brown University
As the first cohort representing the next generation of Macy Faculty Scholars, these six members signify a shift toward a more junior and even more diverse group of Scholars. Throughout the two-year program, each Scholar will engage in activities to enhance their career as an educator while pursuing a mentored educational project at their home institution. Their projects deal with important themes spanning ethical decision-making when caring for patients experiencing substance use disorder, community-engaged development of a learner assessment tool, social medicine, and beyond.
"The 2023 class of Macy Faculty Scholars are exemplary educators with potential to positively influence the next generation of learners in the health professions," said Dr. Holly J. Humphrey, President of the Josiah Macy Jr. Foundation. "We are excited to see how this remarkable group, both as individuals and as a cohort, will shape the future of health professions education through their innovative work and promise as leaders. Their contributions to their learners and to the clinical learning environment will only serve to improve the health and well-being of patients, communities, and the public."
Learn more about the 2023 Macy Faculty Scholars and their projects.